As weed gets legalized in more and more places around the globe, the demand for potent weed strains is on the rise. Marijuana growers have matched their cultivation skills with this increasing interest and desire for high-quality cannabis. The potency of marijuana stems from its cannabinoid concentration, which refers to the chemical compounds responsible for producing the various effects and experiences of weed. CBD (cannabidiol) and THC (tetrahydrocannabinol) are the two most prominent cannabinoids that many cannabis users gravitate towards.
The rising potency of weed has become more apparent than ever, especially given its historic growth. In the 1970s, the THC content of weed was less than one percent. Then in the early 2000s, the average THC concentration was approximately six percent. Now, nearing 2020, the average potency has been estimated to reach over 15%. Curious about which strains have the highest cannabinoid concentration in the marijuana market? Here are the top 7 most potent weed strains that you'll want to smoke right now.
Cotton Candy
The AAA-grade, Cotton Candy strain is a very popular Indica-dominant hybrid strain that holds 70% Indica and 30% Sativa. It is a cross between a Lavender plant from Amsterdam and Power plant originating from South Africa. This potent strain gives off a candy-like aroma that has a combination of sweet berry flavors and fresh floral scents. It works to produce a calming body high while at the same time, offers a bit of cerebral stimulation. Because of this, users will often experience a sense of euphoria and positivity. If you suffer from muscle soreness or pain, this is the perfect strain for relaxing those symptoms and easing the body into a pain-free state. Upon consumption, users typically experience physical relaxation first and then drift into mental tranquility. Medicinally, Cotton Candy is a potent weed strain that's used to treat chronic stress, anxiety, chronic pain, migraines/headaches and depression.
Irish Cream
Irish Cream is a highly potent weed strain that is a crossbreed of Real McCoy and Cookies and Cream. It has an average THC content that reaches over 17%. The Indica-dominant strain holds fresh herb and piney aromas and tastes. It is an ideal strain for fighting off symptoms of depression, anxiety and stress, as well as chronic pain. It tends to create a cerebral high along with relaxation, and often encourages users to be more social.
Death Star
Death Star is a AAAA-grade Hybrid strain that holds a 75% Indica concentration and 25% Sativa concentration. Its THC potency falls within 20 – 27%. This cross between Sensi Star and Sour Diesel possess the best attributes of both parent strains. The Death Star strain is high quality, which is proven by its extreme stickiness when crushed between fingers. It holds lemon and rubber aromas and has an eccentrically sweet taste. The pungent strain also proves to be a highly effective medical marijuana strain and helps produce highly positive and calming effects for patients seeking to treat symptoms of nausea and insomnia.
Tom Ford
The Tom Ford strain is one of the most potent, high quality weed strains on the market. It is an AAAAA-grade, Indica-dominant Hybrid with 80% Indica and 20% Sativa concentration. Tom Ford also has a THC potency of 23 – 25% which makes this particular strain a rare, exotic find with a great ability to induce heavy relaxation, compared to other Indica-dominant Hybrids. Those looking to try this extremely potent weed strain should expect to experience a cerebral head rush just minutes after consumption. This head high includes an uplifted feeling that tends to boost motivation and activity. Once the cerebral effects have hit, the strain works to create a body buzz that completely relaxes every single muscle and leads to a state of pure bliss. The good thing about this potent strain is that, while it has powerful muscle-relaxing effects, it does not leave you sedated. Instead, it tends to ease you in an utter state of relaxation and deep introspection and spaciness. As the strain continues to take over you mind and body, expect to fall into an undisturbed sleep that can last for hours. It's the perfect strain for those seeking a state of complete relaxation.
Royal Chemdawg
With a 25% THC concentration, Royal Chemdawg is one of the most potent weed strains on the market. It is extremely popular and pungent. The Hybrid comes from Sour Diesel and OG Kush, both of which are staples in the weed market. Its sticky and pungent attributes come from the Diesel side of it and it is known for delivering a full body high.
Strawberry Cough
The Strawberry Cough strain tops many lists as one of the strongest strains of weed out there. It is known to effectively produce uplifting cerebral effects that can provide energy throughout the whole day. It is ideal to consume this potent weed strain in the morning in order to benefit from the euphoric stimulation that results from it, all day. For those suffering from social anxiety, look no further than to Strawberry Cough as a go-to treatment for reducing stress and helping you overcome feelings of anxiousness, especially in social settings. Strawberry Cough contains about 29% THC, which makes it an extremely potent pot option.
Godfather OG
Godfather OG is considered one of the most potent strains of weed in the cannabis industry. It is an Indica-dominant hybrid strain that has a THC concentration of over 34%. Godfather OG is a cross between Grandaddy Purps, Chery Pie and OG Kush and is nicknamed the "Don of all Kush" strains. The high-quality, potent weed strain works to produce a cerebral high and whole-body euphoria. It often creates a feeling of calm and happiness for users.
Potent Weed Strains from Cannabis Genesis420 Online To Smoke Right Now.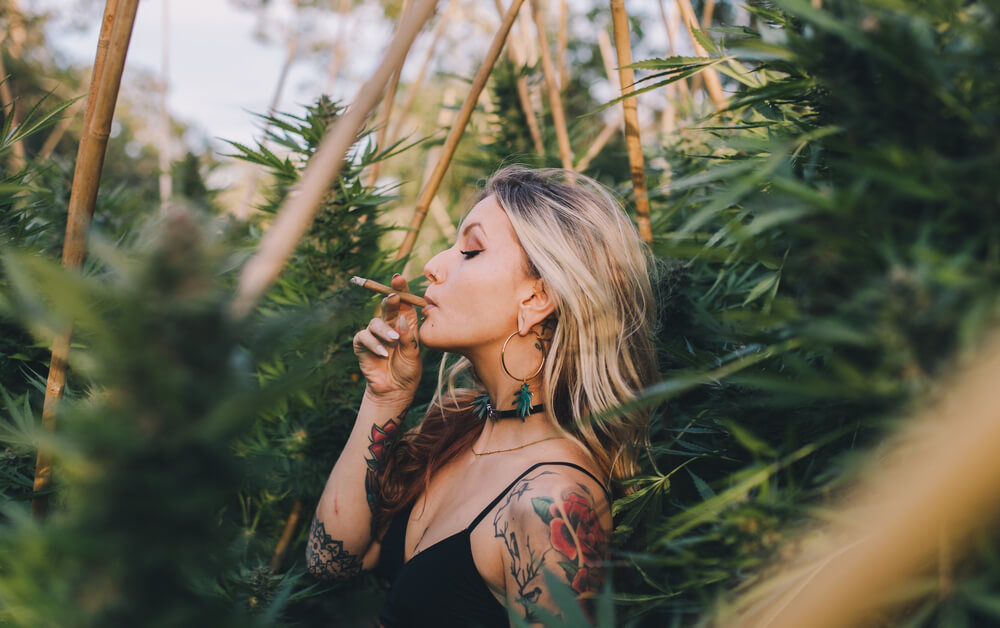 When you're in the market for potent strains of weed, Cannabis Genesis420 Online is a go-to shop to satisfy your needs. We carry an array of Indica, Sativa and Hybrid strains that are known to have the highest cannabinoid concentrations that allow you to get the full experience of cannabis. From uplifting and euphoric effects to chronic pain treatment, you can find what you need when you buy the most potent weed strains. Buy Weed Online from Cannabis Genesis420 marijuana dispensary and experience the great benefits of high-quality, highly potent cannabis.