Milky Way Extracts Vape Cartridges
Cleanest and Best Tasting Vapes on the Market
Milky Way Extracts produces one of the highest quality weed vape products available. A high THC and cannabinoid profile provides a strong potency, along with the therapeutic benefits from the other cannabinoids. Each cartridge is filled with 1 gram of weed oil that contains the strain specific natural terpenes. Terpenes are organic plant compounds that give the unique smells and flavours to each strain, and are also known to provide different health benefits.
Vape cartridge filled with 1 gram of cannabis distillate
Organic and all natural ingredients
High natural terpenes profile giving it superior taste and aromas
Total THC profile above 90%
Every batch is 100% lab tested
Free of harmful additives including MCT, PG, PEG, VG and vitamin E acetate
39 different strains to choose from
510 thread cartridge (works with 510 thread batteries)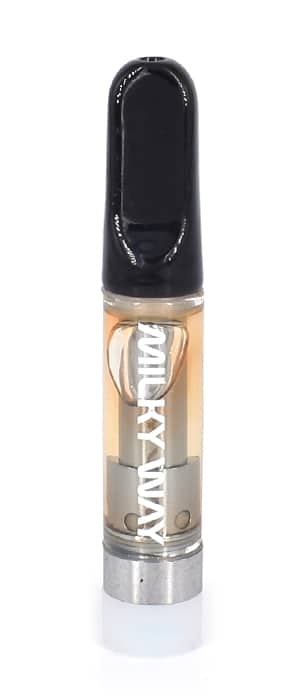 All cartridges are made with 100% organic cannabis plants, and every batch has been lab tested for impurities so there's no need to worry about ingesting unnatural solvents or chemicals. Milky Way Extracts are the cleanest and best tasting cannabis vapes that you will ever experience.
The Milky Way Extracts 510 Thread Variable Voltage Battery is used in conjunction with the Milky Way Extract Weed Vape Cartridges.
High quality metal finish that's built to last
Button activated – press and inhale
Adjust the amount of vapour you get with each hit using the bottom dial
Rechargeable – includes USB charger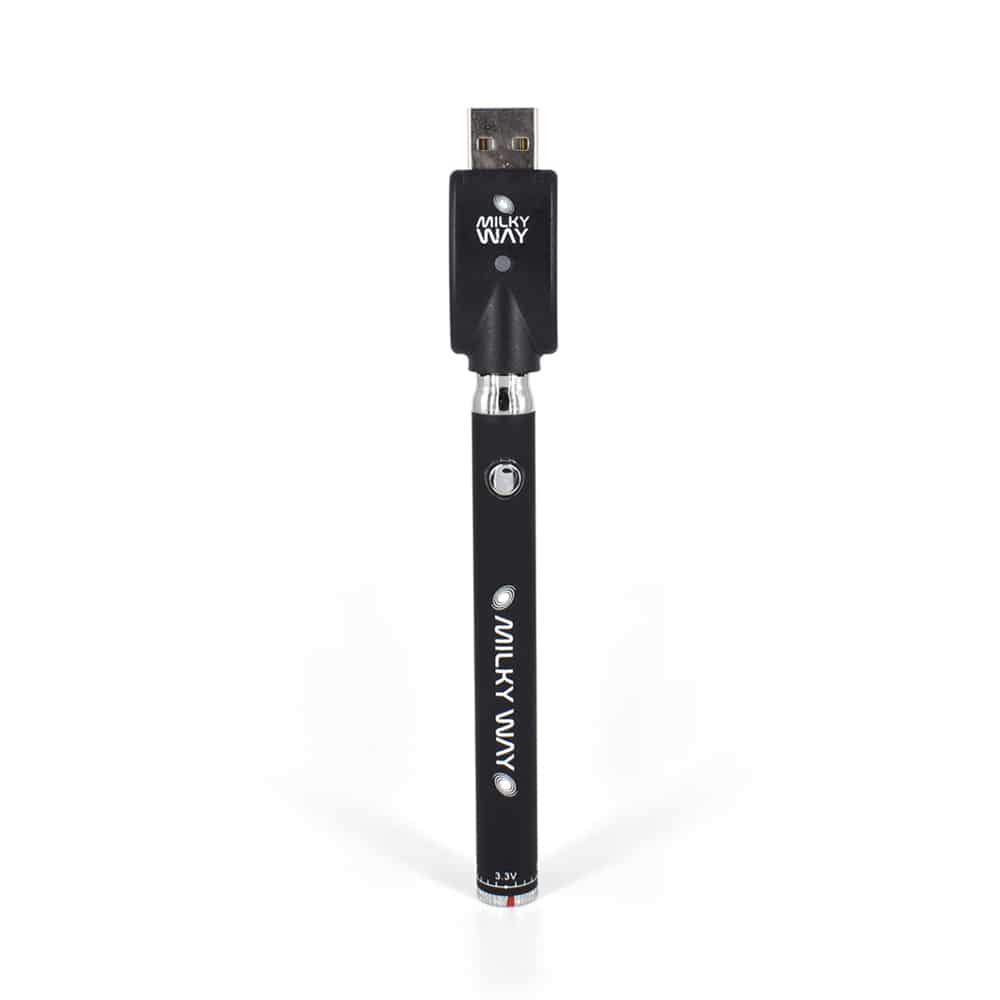 Cannabis Genesis420 is the #1 Choice for Milky Way Extracts Products
Cannabis Genesis420 carries 38 different Milky Way Extracts organic cannabis vape cartridges made from a variety of different strains. We also carry the rechargeable Milky Way Extracts 510 Thread Battery, which we recommend for use with the Milky Way Extracts cartridges.
Mix & Match Bundles
Looking to buy more than one Milky Way Extracts vape cartridge? We offer Mix & Match bundles in 3 packs, 4 packs, 5 packs and 6 packs. Choose your favourite strains and get them at discounted prices. Check out our bundles below for some great savings!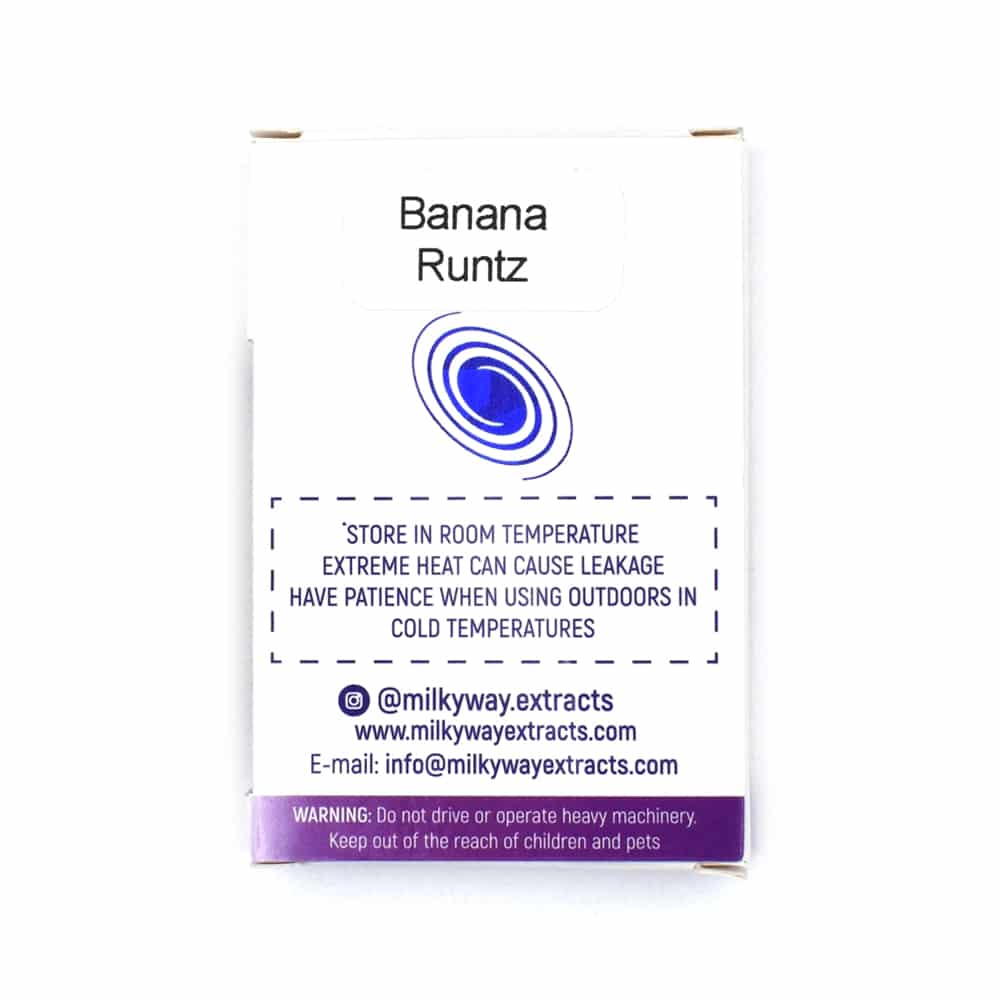 Banana Runtz
| | |
| --- | --- |
| FLAVOURS | Banana, Sweet |
| EFFECTS | Energy, Euphoria, Relaxation |
| MEDICAL | Depression, Pain, Stress |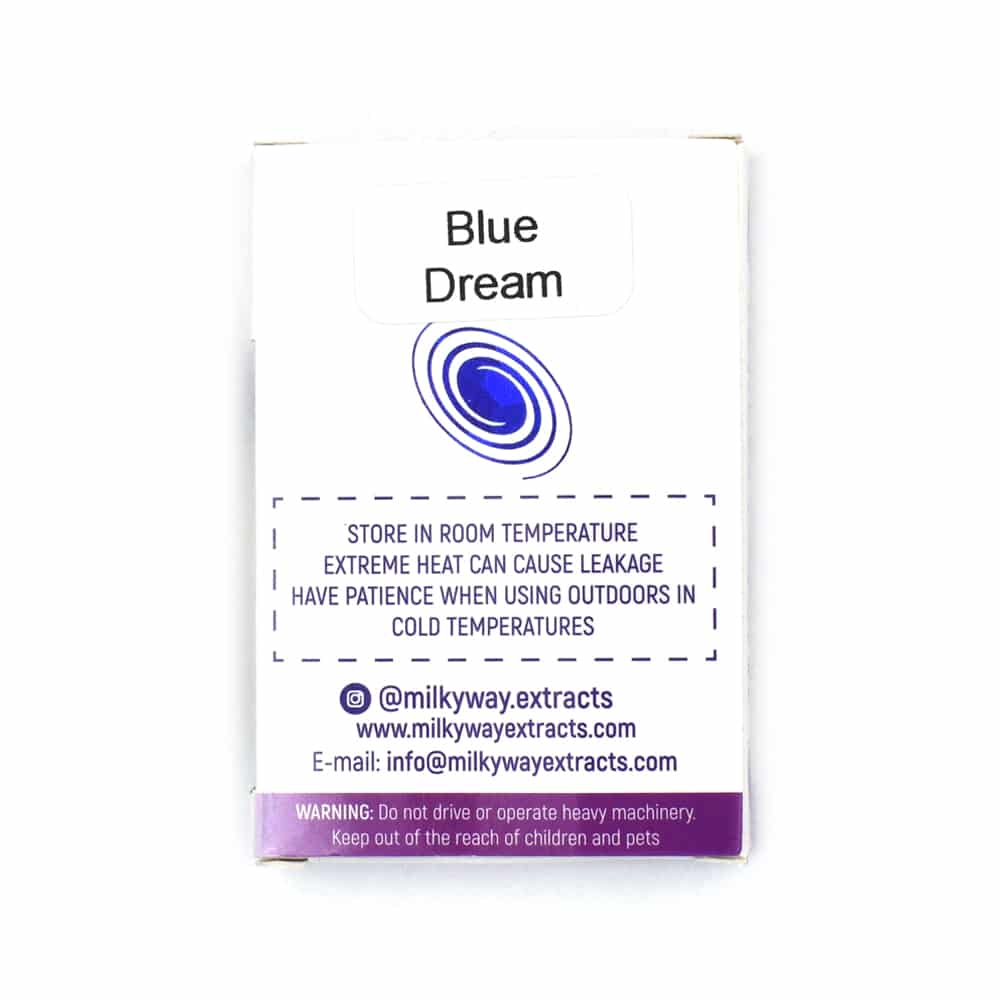 Blue Dream
| | |
| --- | --- |
| FLAVOURS | Blueberry, Pine, Sweet |
| EFFECTS | Energy, Euphoria, Relaxation |
| MEDICAL | Depression, Pain, Stress |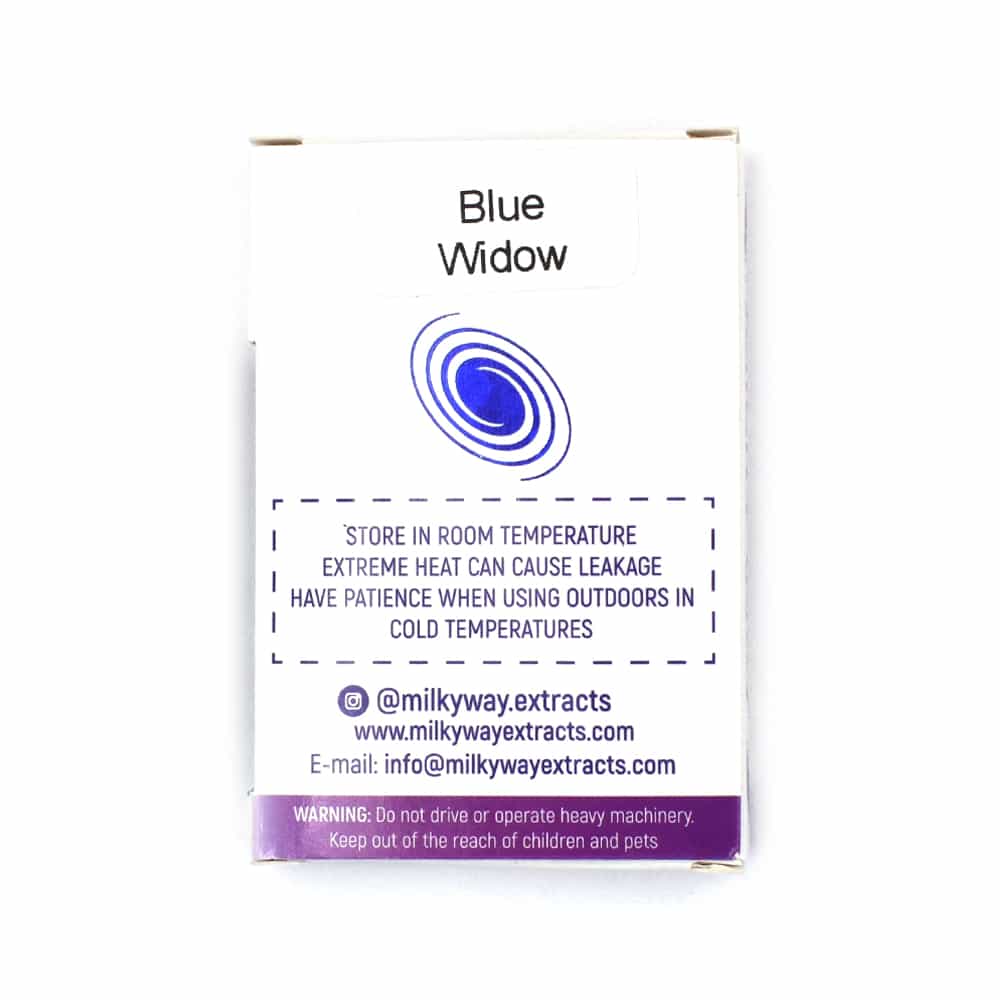 Blue Widow
| | |
| --- | --- |
| FLAVOURS | Blueberries, Earthy, Herbal |
| EFFECTS | Euphoria, Relaxation, Uplifting |
| MEDICAL | Anxiety, Depression, Stress |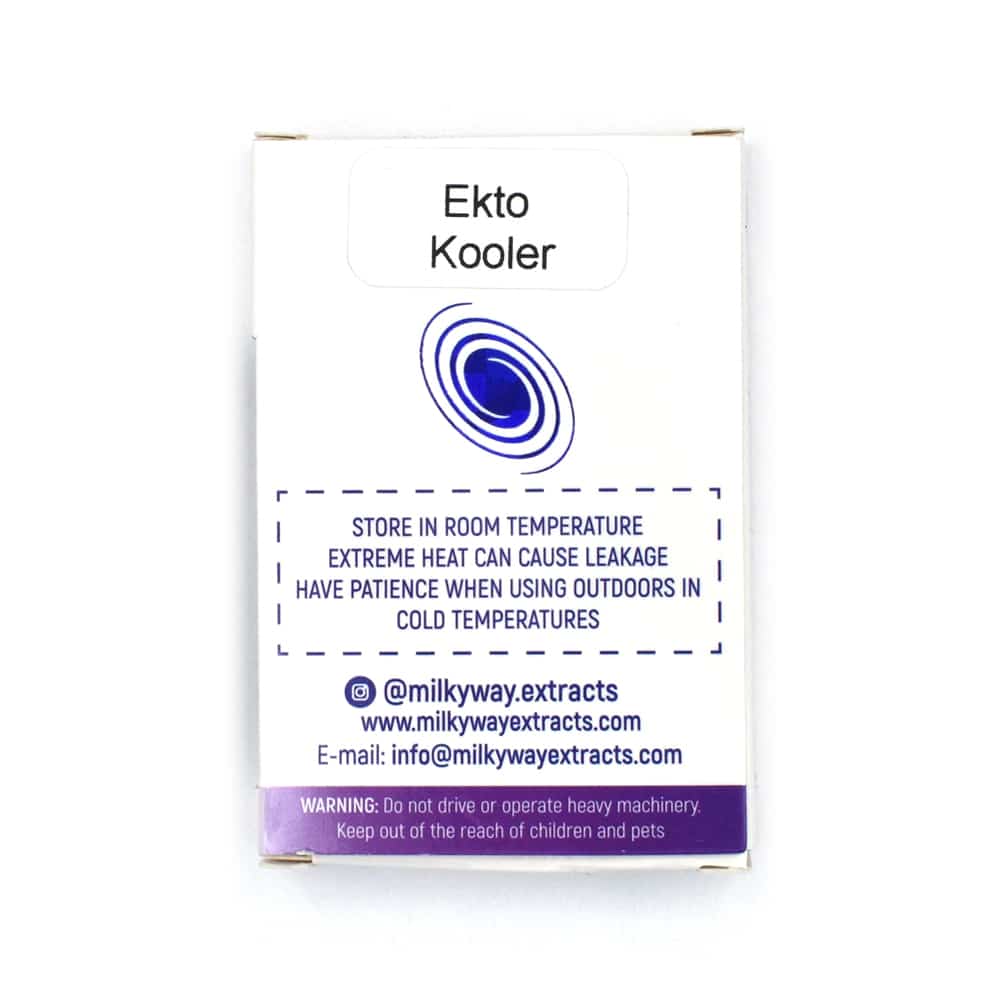 Ekto Kooler
| | |
| --- | --- |
| FLAVOURS | Citrus, Pineapple |
| EFFECTS | Energy, Relaxation, Uplifting |
| MEDICAL | Depression, Fatigue, Stress |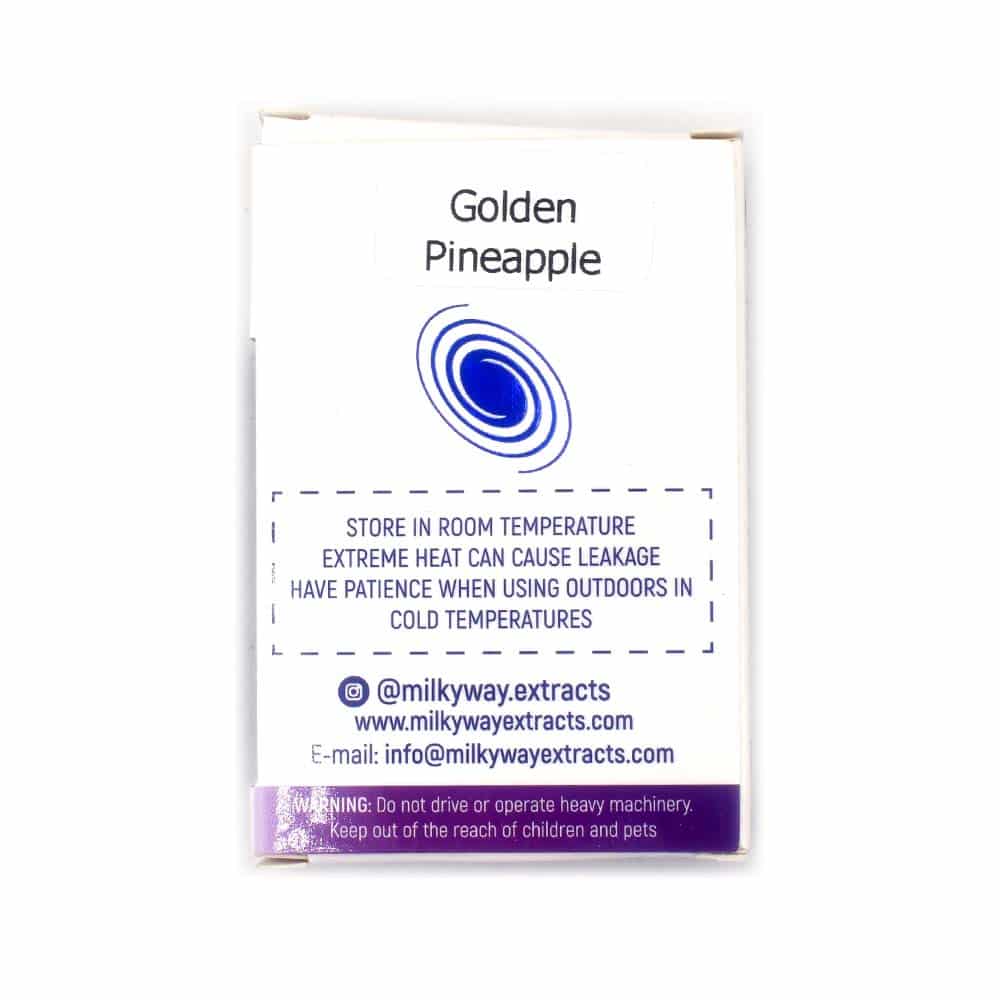 Golden Pineapple
| | |
| --- | --- |
| FLAVOURS | Sweet, Fruity, Pineapple |
| EFFECTS | Creativity, Euphoria, Relaxation |
| MEDICAL | Depression, Fatigue, Stress |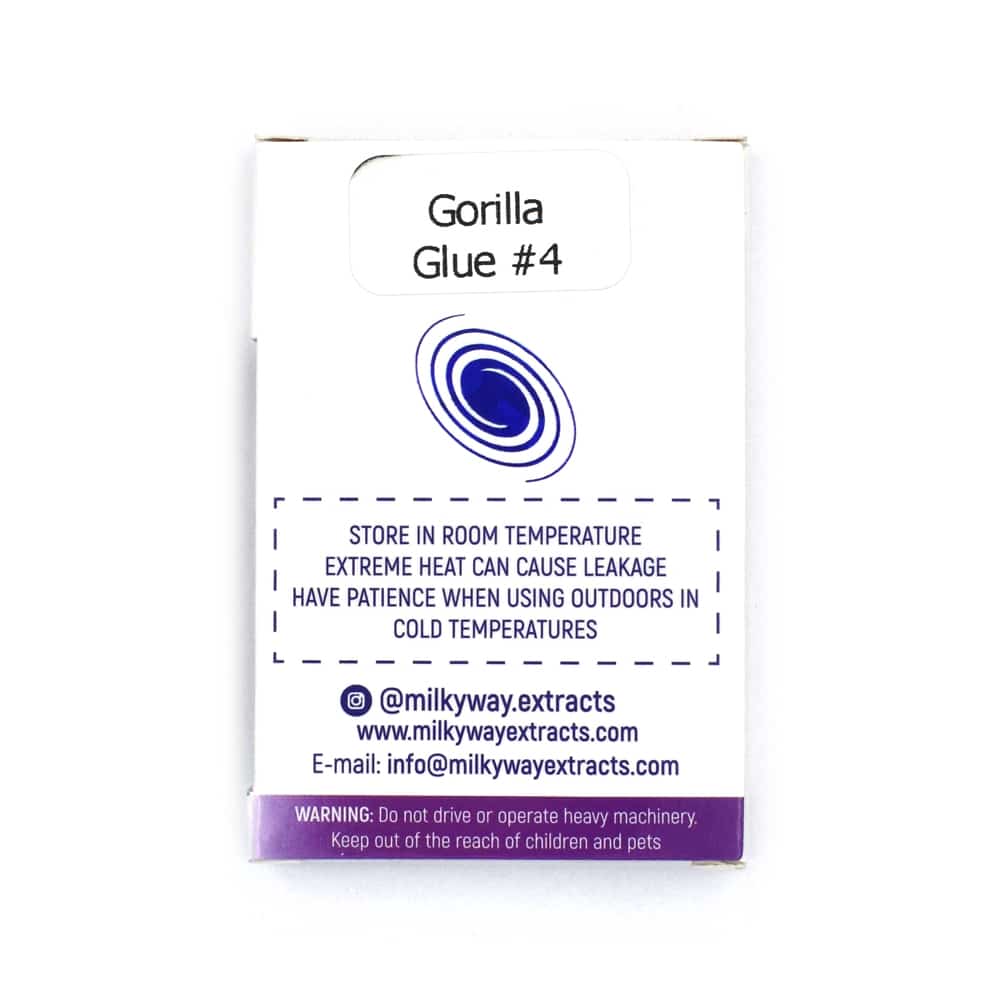 Gorilla Glue #4
| | |
| --- | --- |
| FLAVOURS | Earthy, Pine |
| EFFECTS | Euphoria, Sedation, Relaxation |
| MEDICAL | Insomnia, Pain, Stress |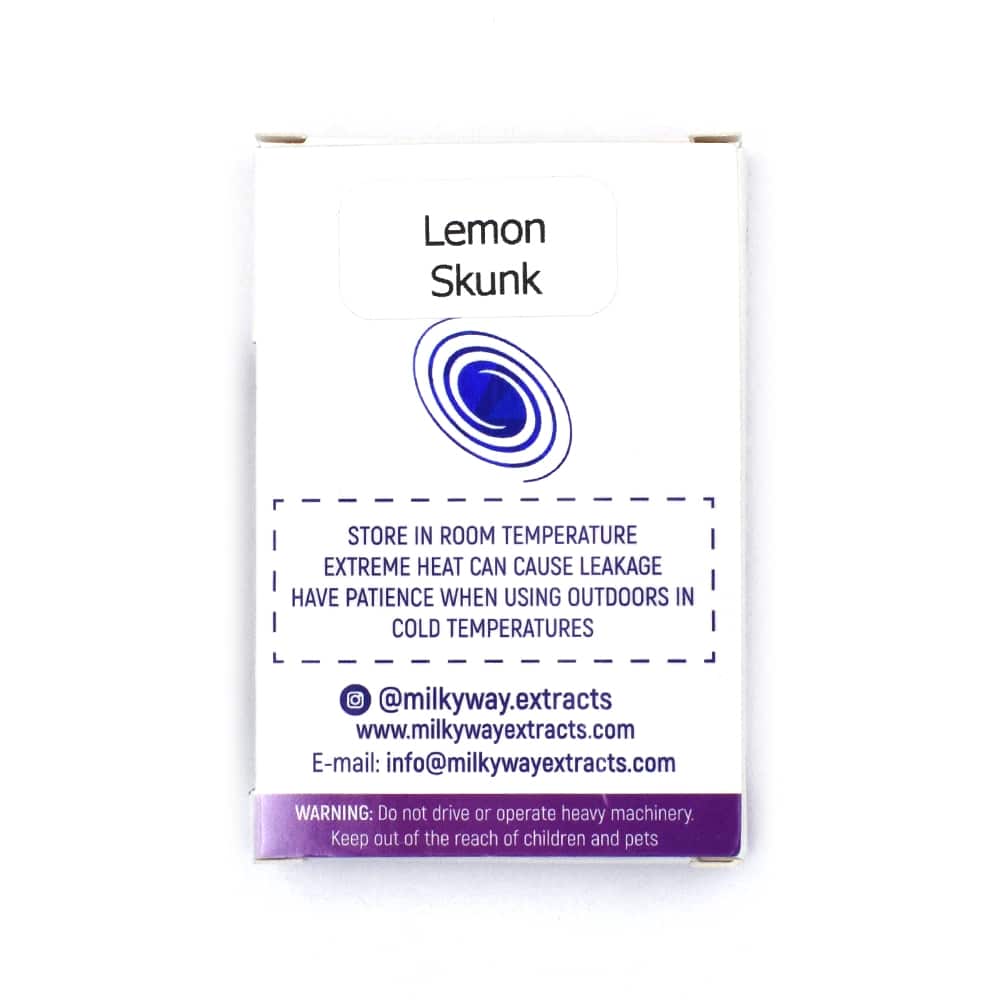 Lemon Skunk
| | |
| --- | --- |
| FLAVOURS | Citrus, Lemon, Skunk |
| EFFECTS | Energy, Relaxation, Uplifting |
| MEDICAL | Anxiety, Depression, Stress |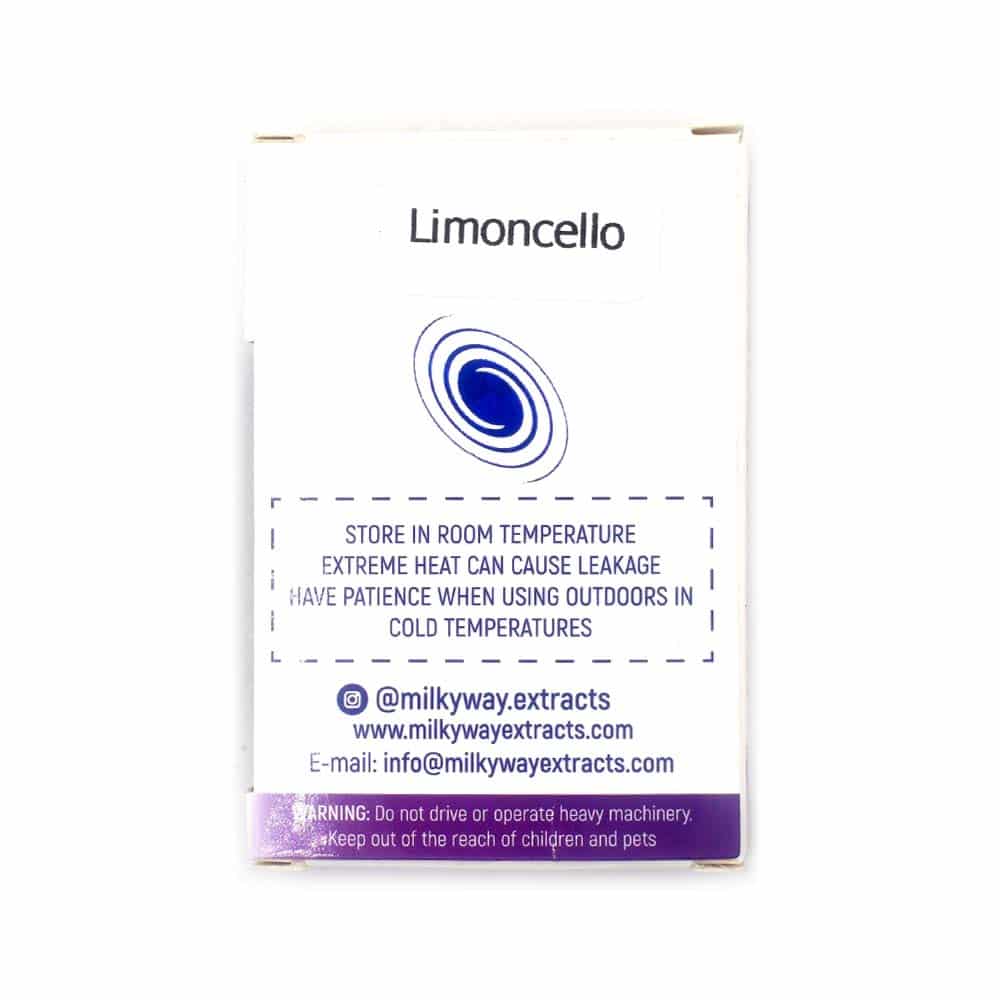 Limoncello
| | |
| --- | --- |
| FLAVOURS | Citrus, Earthy, Lemon |
| EFFECTS | Euphoria, Relaxation, Uplifting |
| MEDICAL | Anxiety, Depression, Fatigue |
Mango Kush
| | |
| --- | --- |
| FLAVOURS | Mango, Pine |
| EFFECTS | Euphoria, Relaxation, Uplifting |
| MEDICAL | Anxiety, Depression, Fatigue |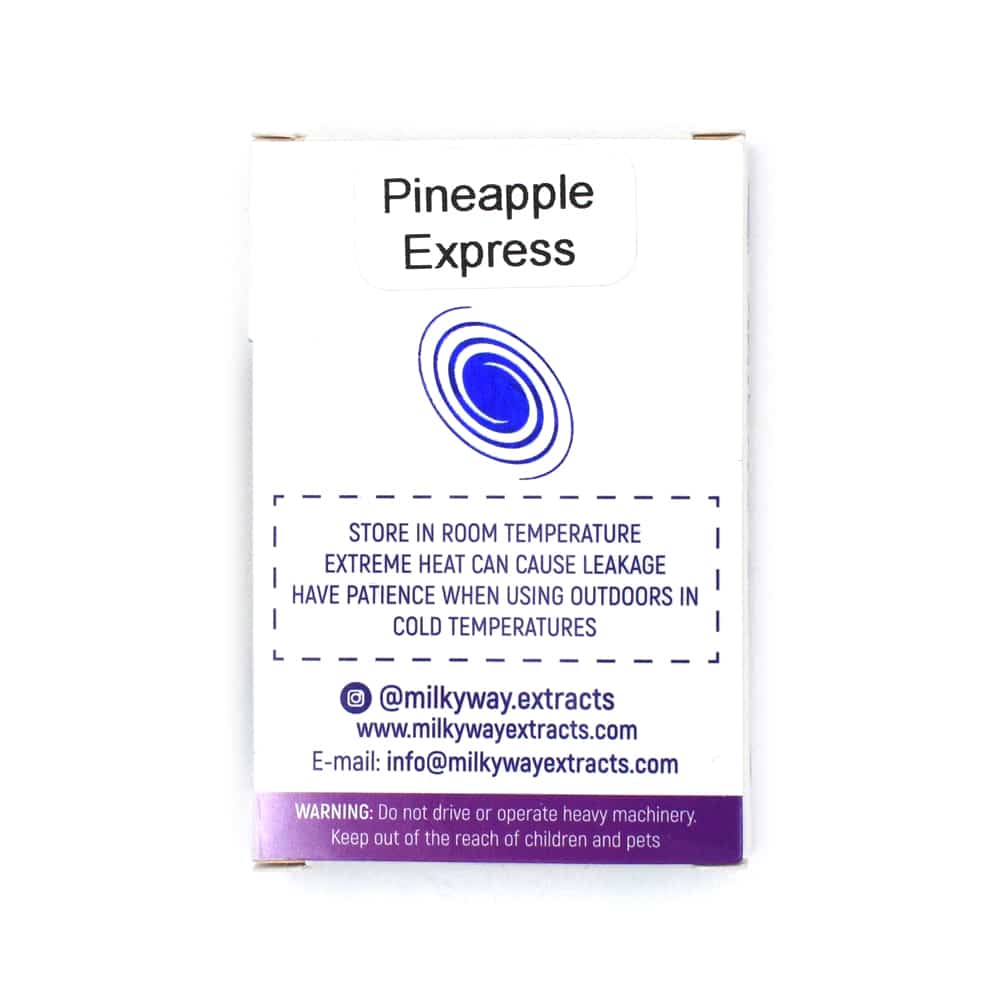 Pineapple Express
| | |
| --- | --- |
| FLAVOURS | Pineapple |
| EFFECTS | Creativity, Energy, Euphoria |
| MEDICAL | Depression, Fatigue, Stress |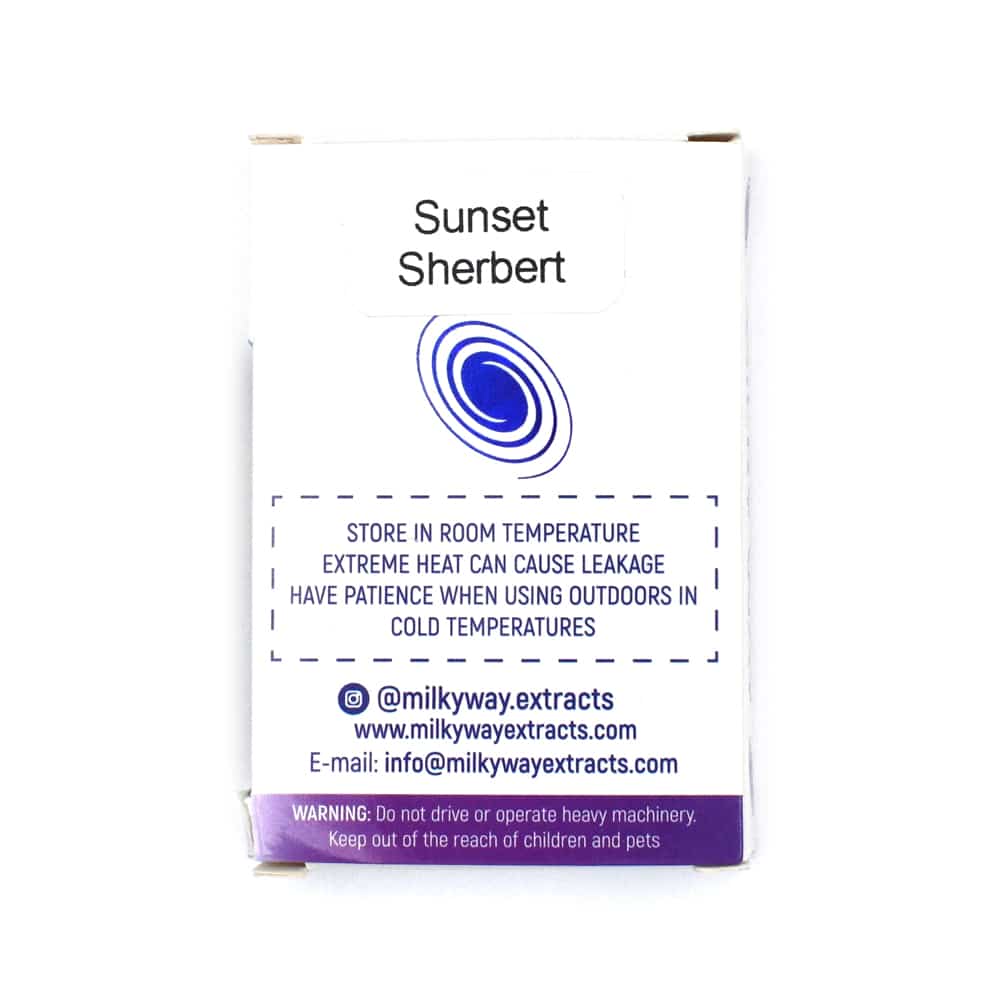 Sunset Sherbert
| | |
| --- | --- |
| FLAVOURS | Berry, Citrus, Skunky |
| EFFECTS | Energy, Euphoria, Relaxation |
| MEDICAL | Depression, Pain, Stress |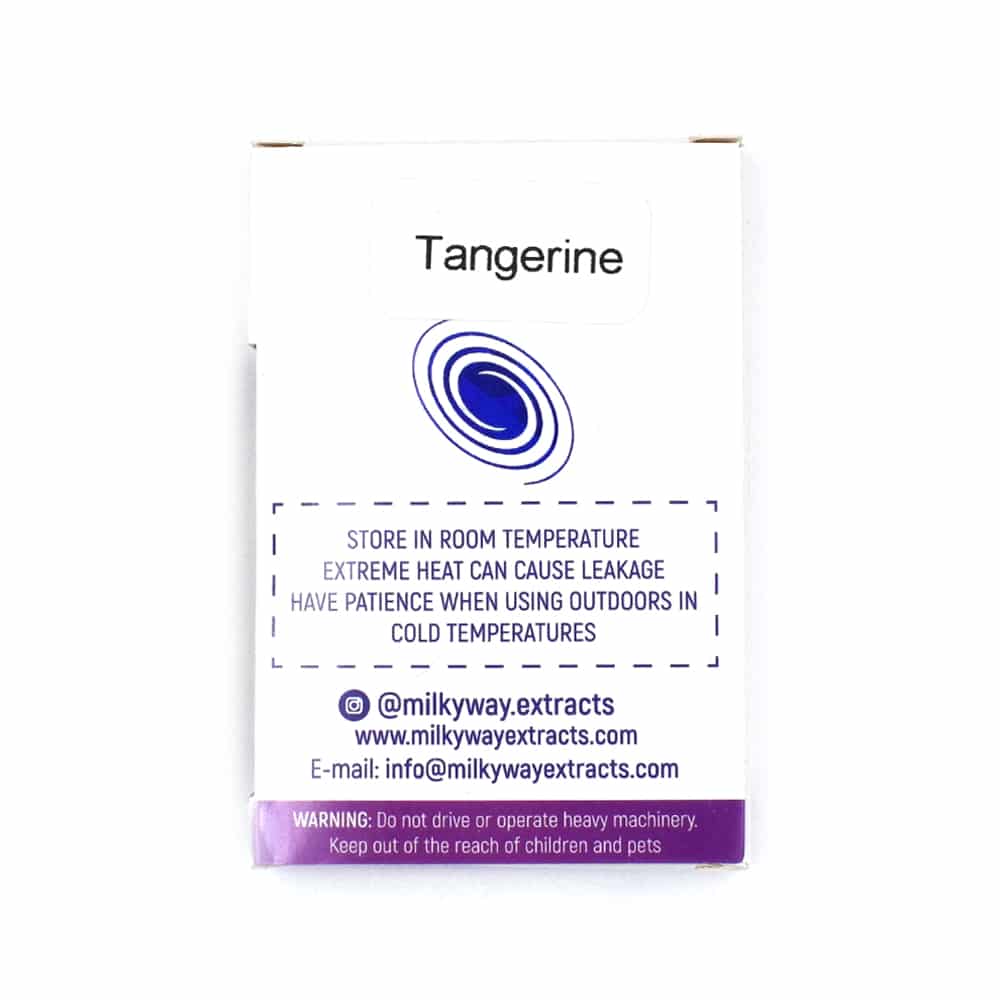 Tangerine Dream
| | |
| --- | --- |
| FLAVOURS | Citrus, Sweet |
| EFFECTS | Euphoria, Relaxation, Uplifting |
| MEDICAL | Anxiety, Pain, Stress |
Wedding Cake
| | |
| --- | --- |
| FLAVOURS | Citrus, Earthy, Sweet |
| EFFECTS | Euphoria, Sedation, Relaxation |
| MEDICAL | Anxiety, Depression, Pain |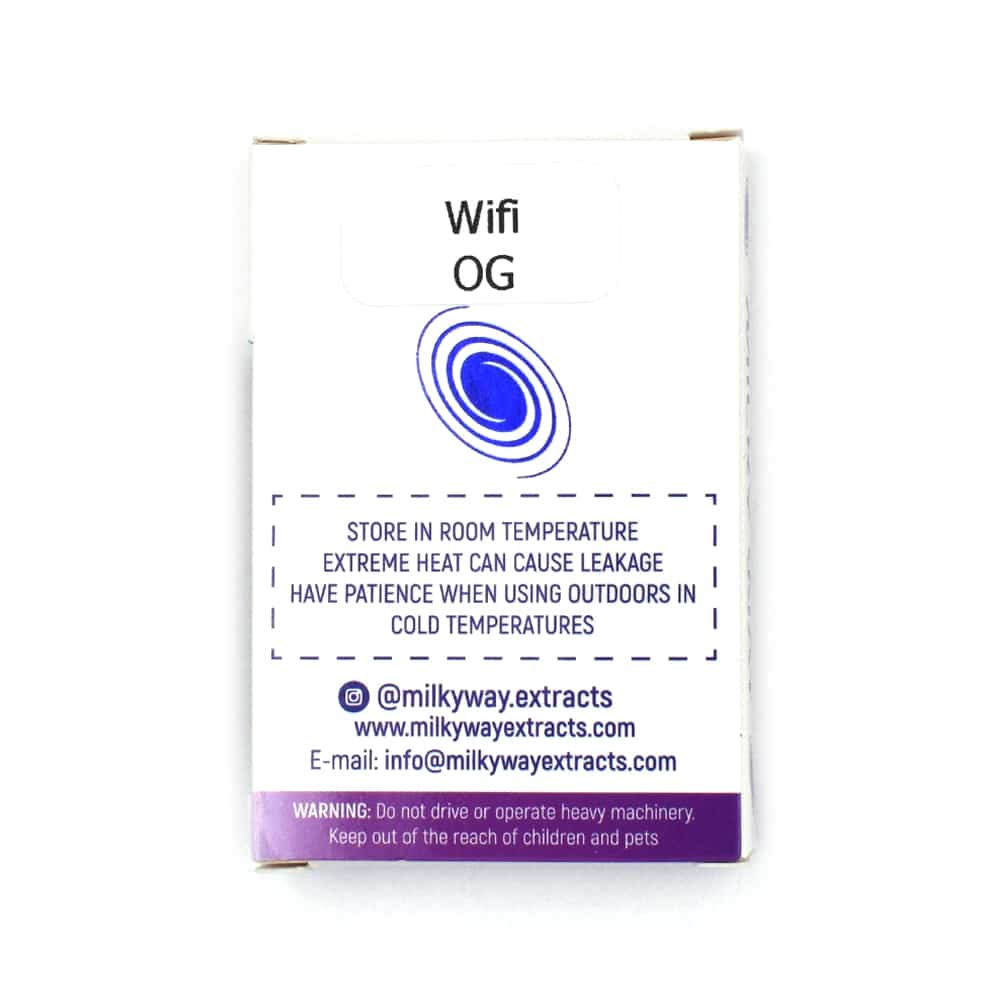 Wifi OG
| | |
| --- | --- |
| FLAVOURS | Earthy, Sweet |
| EFFECTS | Creativity, Relaxation, Uplifting |
| MEDICAL | Anxiety, Depression, Pain |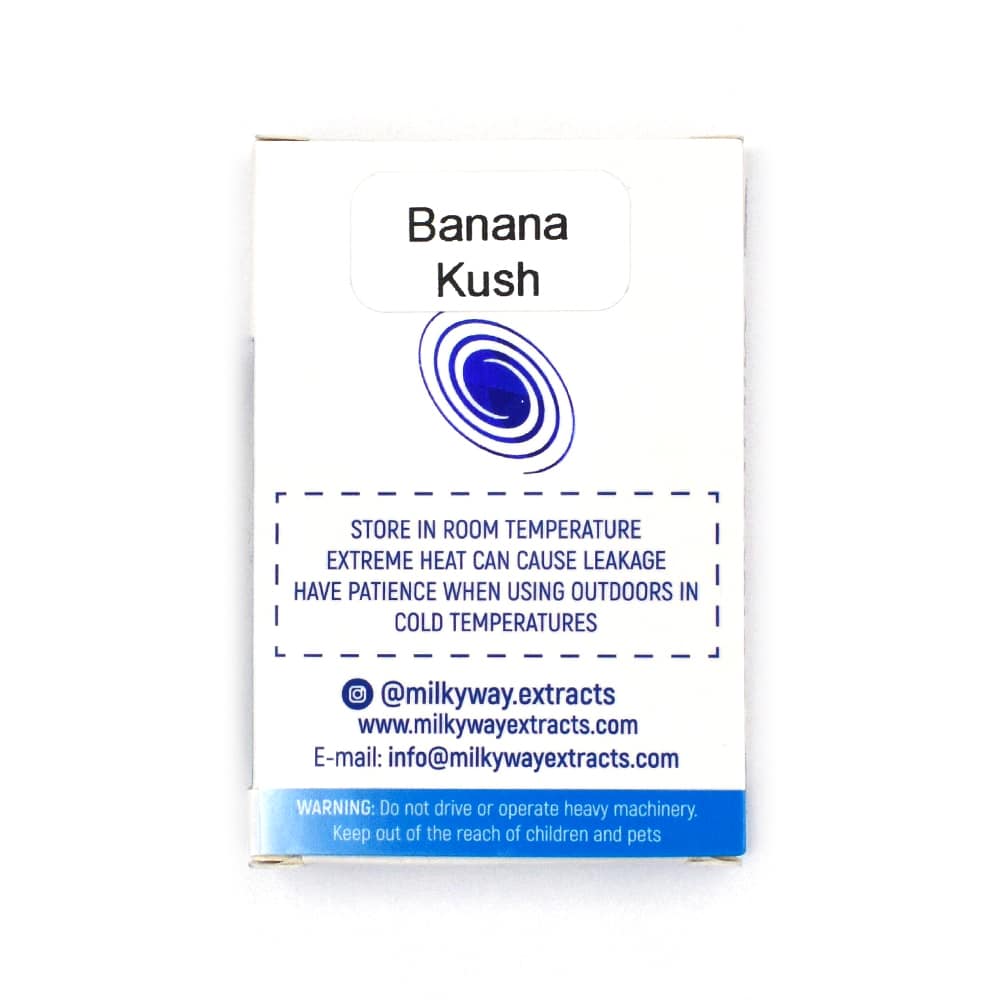 Banana Kush
| | |
| --- | --- |
| FLAVOURS | Banana |
| EFFECTS | Creativity, Euphoria, Relaxation |
| MEDICAL | Anxiety, Depression, Stress |
Blood Orange Kush
| | |
| --- | --- |
| FLAVOURS | Citrus, Orange, Diesel |
| EFFECTS | Euphoria, Relaxation, Sedation |
| MEDICAL | Depression, Pain, Stress |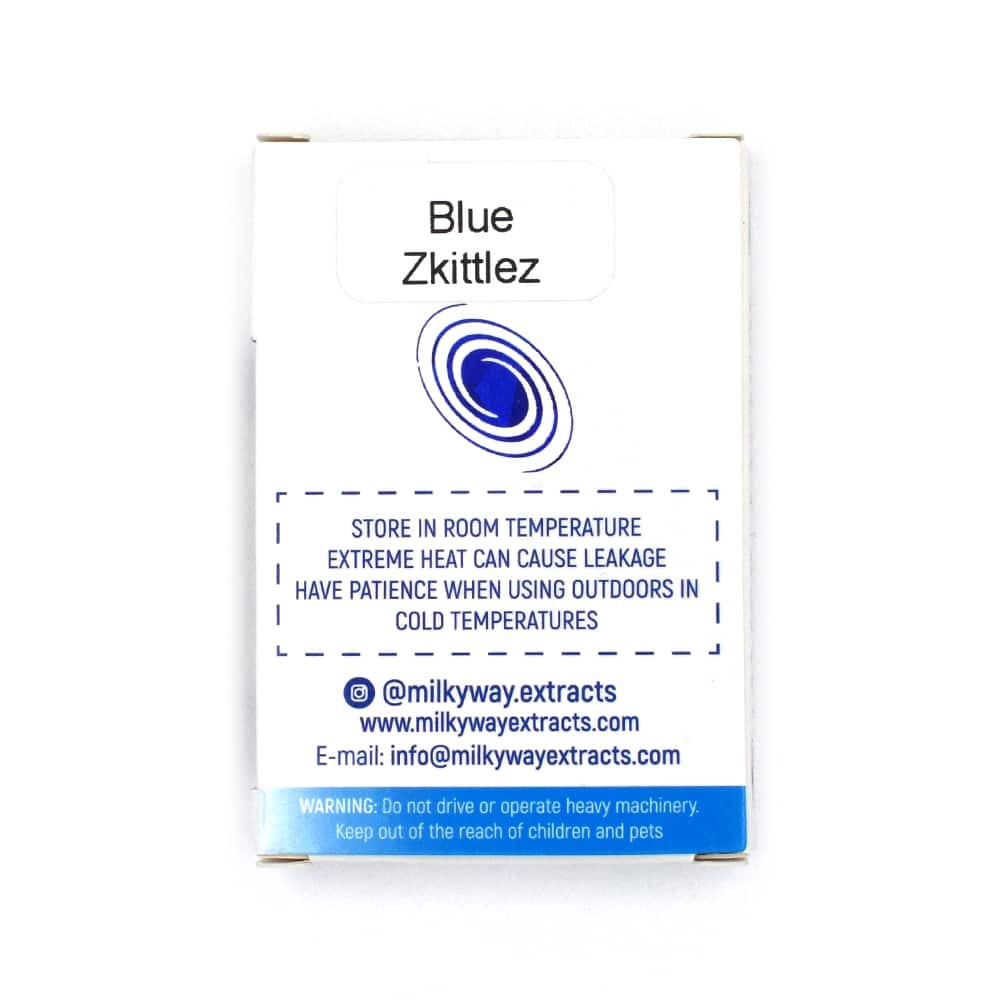 Blue Zkittlez
| | |
| --- | --- |
| FLAVOURS | Citrus, Earthy, Wildflowers |
| EFFECTS | Relaxation, Sedation, Uplifting |
| MEDICAL | Anxiety, Pain, Stress |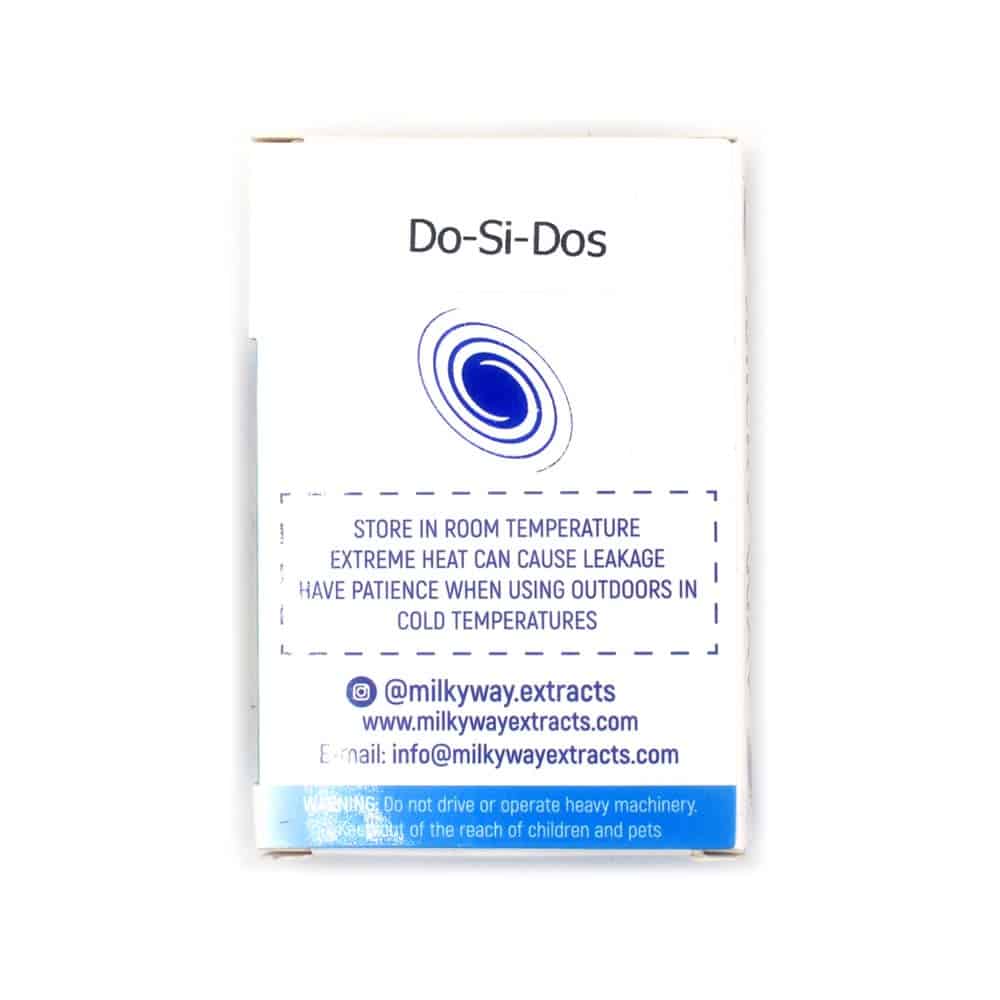 Do-Si-Dos
| | |
| --- | --- |
| FLAVOURS | Citrus, Pine, Sweet |
| EFFECTS | Euphoria, Happy, Relaxation |
| MEDICAL | Depression, Pain, Stress |
Gelato
| | |
| --- | --- |
| FLAVOURS | Fruity, Sweet |
| EFFECTS | Creativity, Euphoria, Relaxation |
| MEDICAL | Anxiety, Depression, Stress |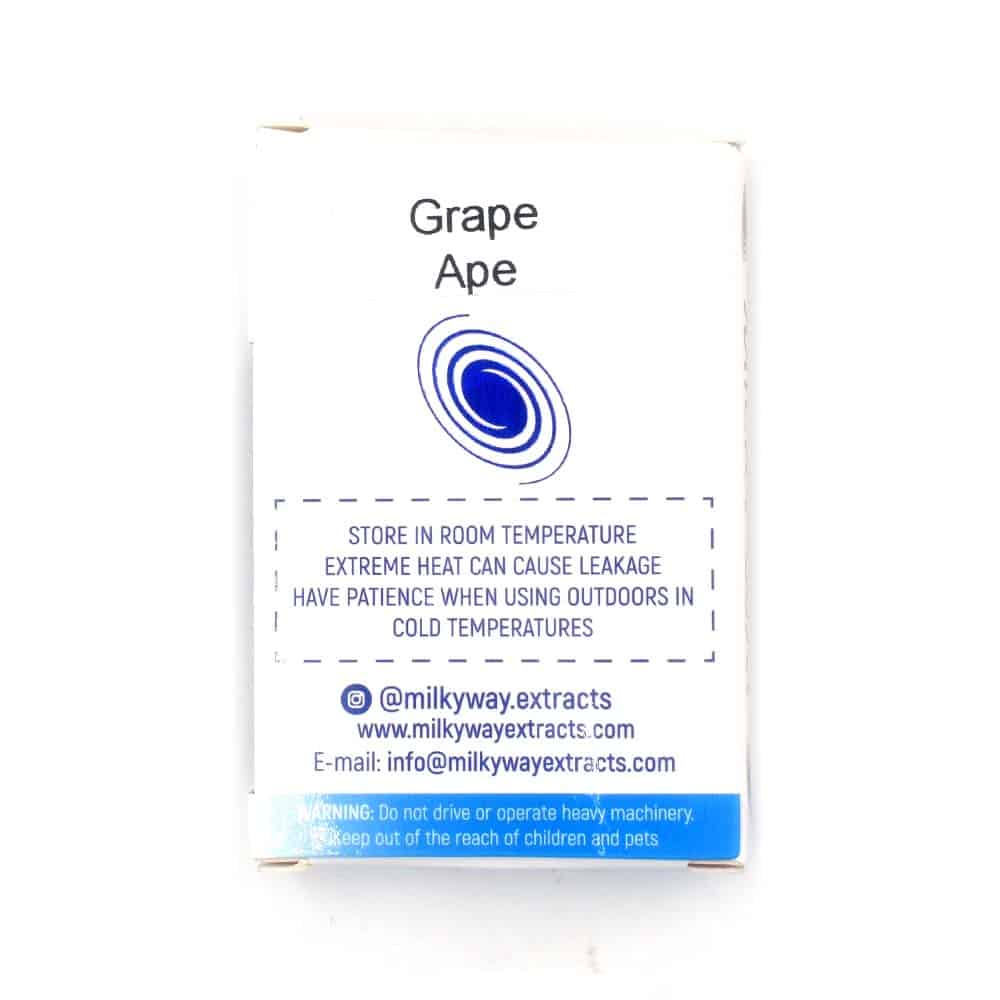 Grape Ape
| | |
| --- | --- |
| FLAVOURS | Fruity, Grape, Sweet |
| EFFECTS | Euphoria, Happy, Relaxation |
| MEDICAL | Anxiety, Depression, Pain |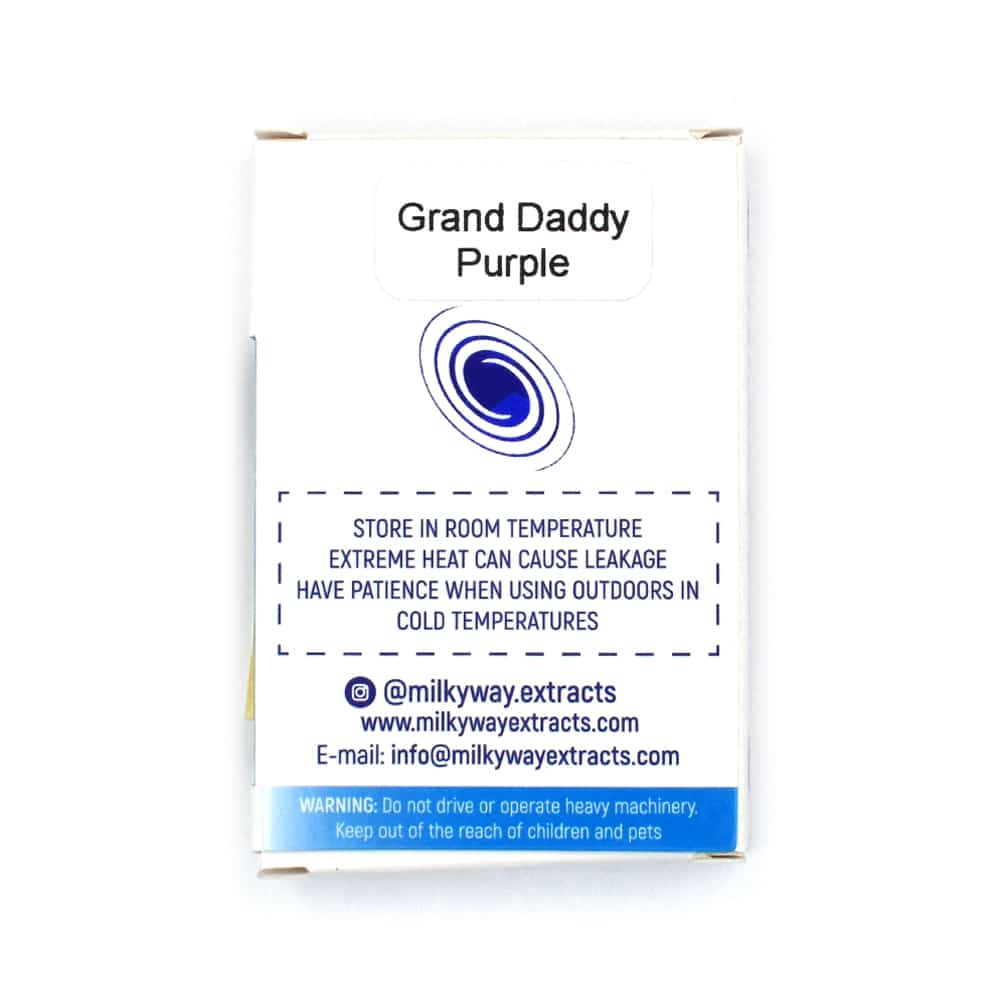 Grand Daddy Purple
| | |
| --- | --- |
| FLAVOURS | Berry, Grape, Sweet |
| EFFECTS | Euphoria, Sedation, Relaxation |
| MEDICAL | Insomnia, Pain, Stress |
King Louis XIII
| | |
| --- | --- |
| FLAVOURS | Citrus, Earthy, Pine |
| EFFECTS | Euphoria, Sedation, Relaxation |
| MEDICAL | Insomnia, Pain, Stress |
Northern Lights
| | |
| --- | --- |
| FLAVOURS | Spicy, Sweet |
| EFFECTS | Euphoria, Sedation, Relaxation |
| MEDICAL | Depression, Insomnia, Pain, Stress |
Skywalker OG
| | |
| --- | --- |
| FLAVOURS | Citrus, Pine, Sweet |
| EFFECTS | Euphoria, Happy, Relaxation |
| MEDICAL | Depression, Pain, Stress |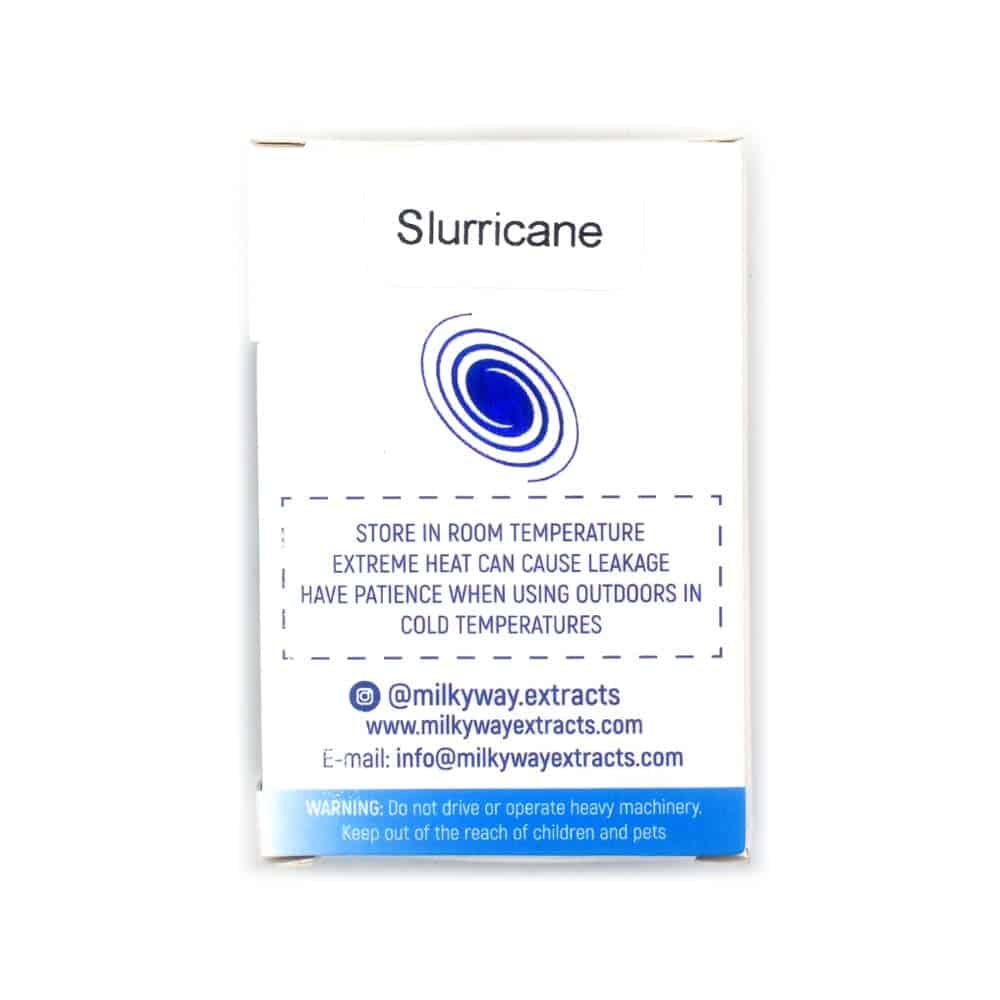 Slurricane
| | |
| --- | --- |
| FLAVOURS | Fruity, Herbal, Sweet |
| EFFECTS | Euphoria, Relaxation, Sedation |
| MEDICAL | Insomnia, Pain, Stress |
Purple Kush
| | |
| --- | --- |
| FLAVOURS | Berry, Earthy, Grape |
| EFFECTS | Euphoria, Sedation, Relaxation |
| MEDICAL | Insomnia, Pain, Stress |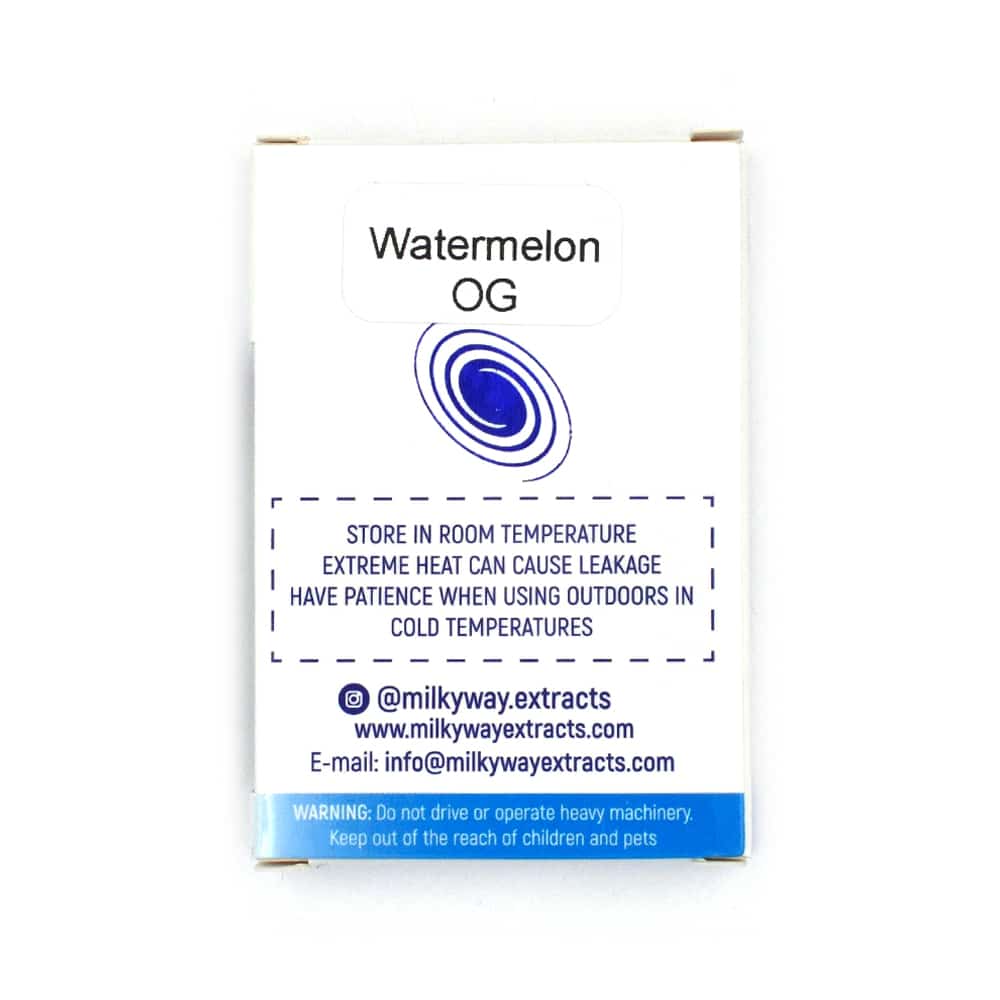 Watermelon OG
| | |
| --- | --- |
| FLAVOURS | Watermelon |
| EFFECTS | Euphoria, Sedation, Relaxation |
| MEDICAL | Anxiety, Insomnia, Stress |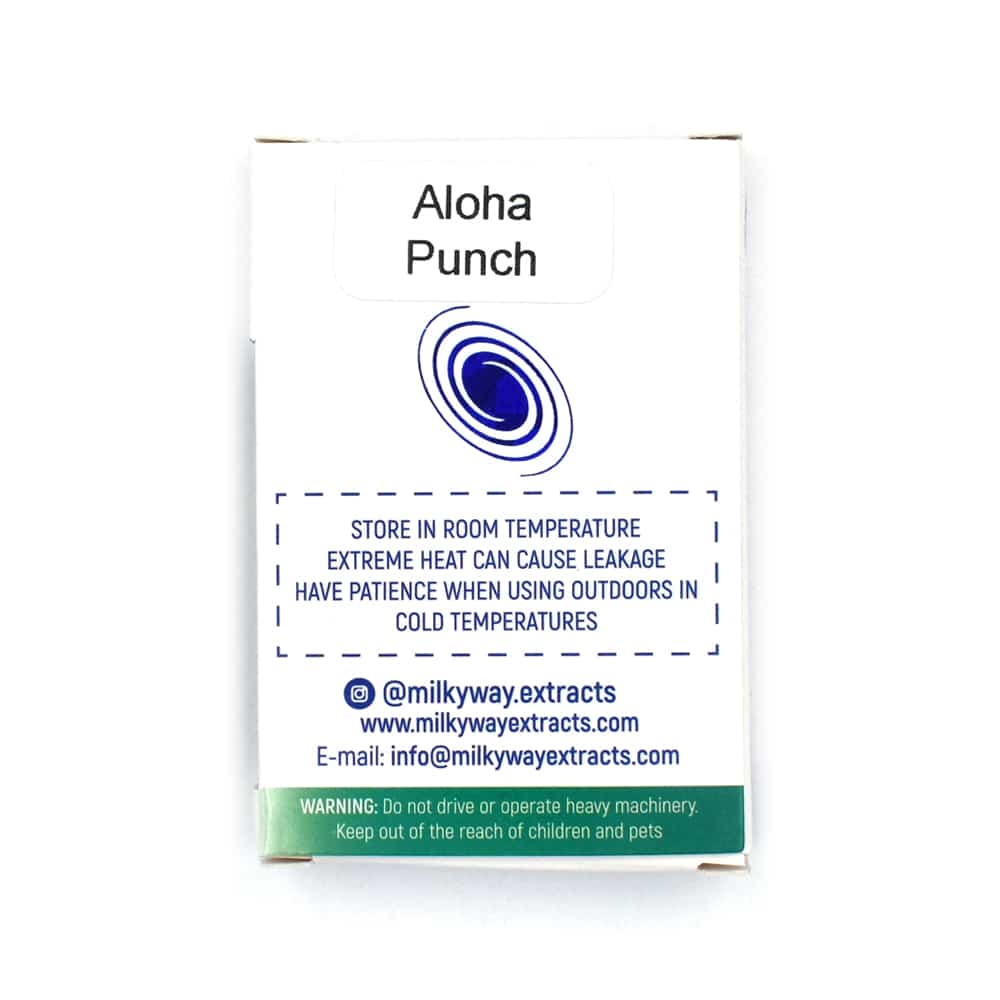 Aloha Punch
| | |
| --- | --- |
| FLAVOURS | Sweet, Tropical Fruits |
| EFFECTS | Energy, Relaxation, Uplifting |
| MEDICAL | Depression, Fatigue, Pain, Stress |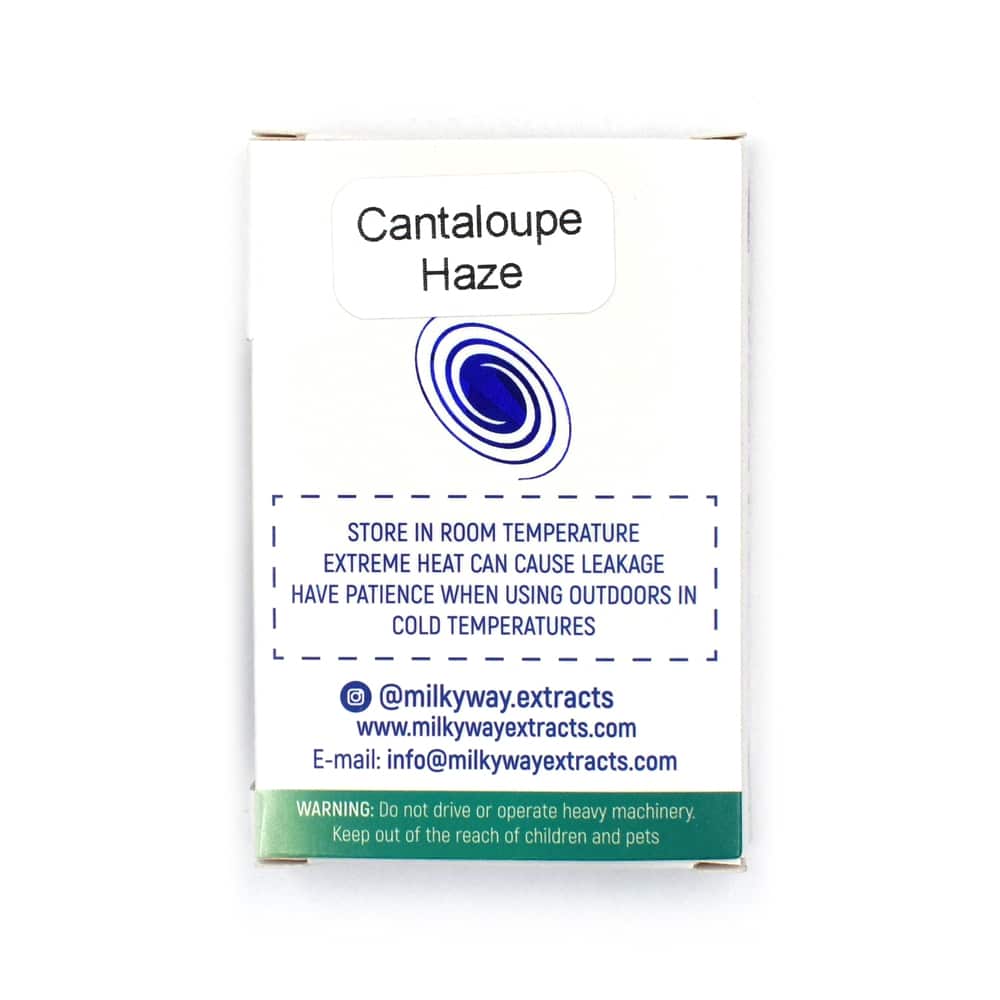 Cantaloupe Haze
| | |
| --- | --- |
| FLAVOURS | Floral, Melon |
| EFFECTS | Energy, Relaxation, Uplifting |
| MEDICAL | Depression, Fatigue, Stress |
Green Crack
| | |
| --- | --- |
| FLAVOURS | Citrus, Earthy, Sweet |
| EFFECTS | Energy, Relaxation, Uplifting |
| MEDICAL | Depression, Fatigue, Stress |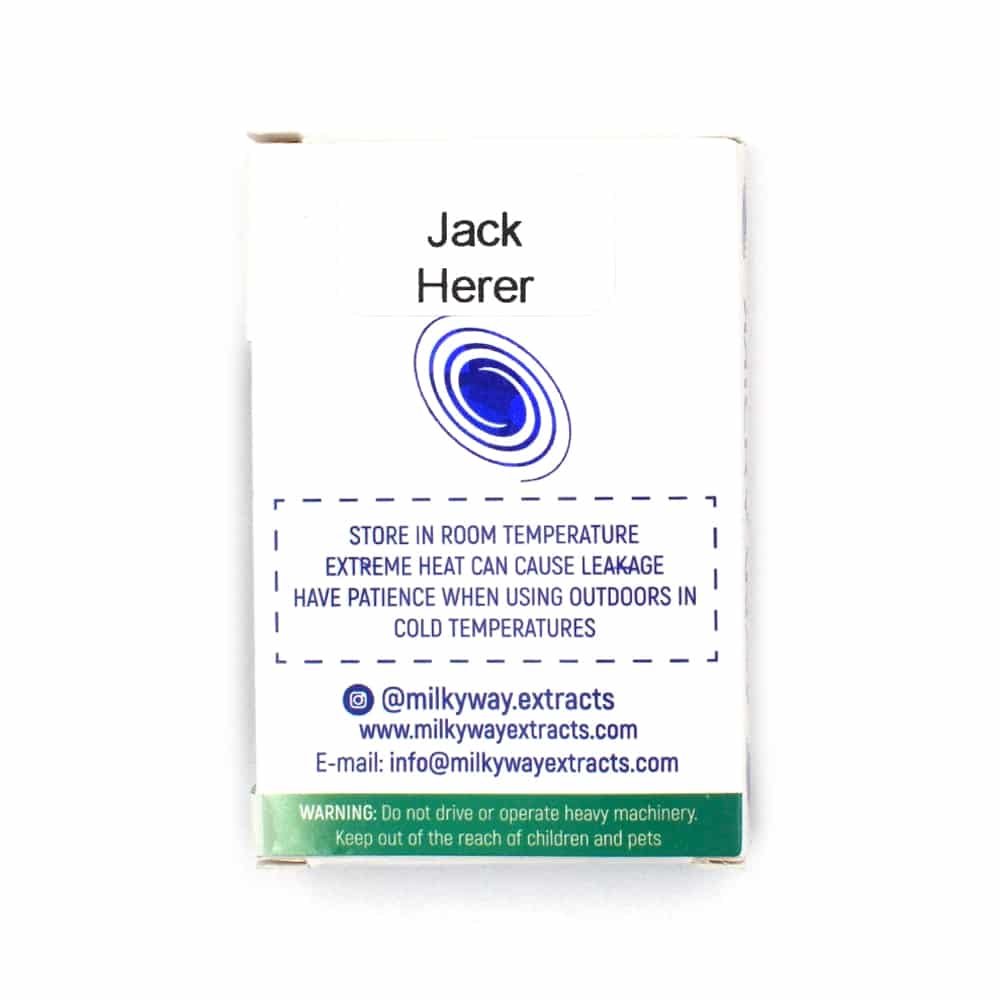 Jack Herer
| | |
| --- | --- |
| FLAVOURS | Diesel, Pine, Spicy |
| EFFECTS | Creativity, Euphoria, Uplifting |
| MEDICAL | Anxiety, Depression, Fatigue, Stress |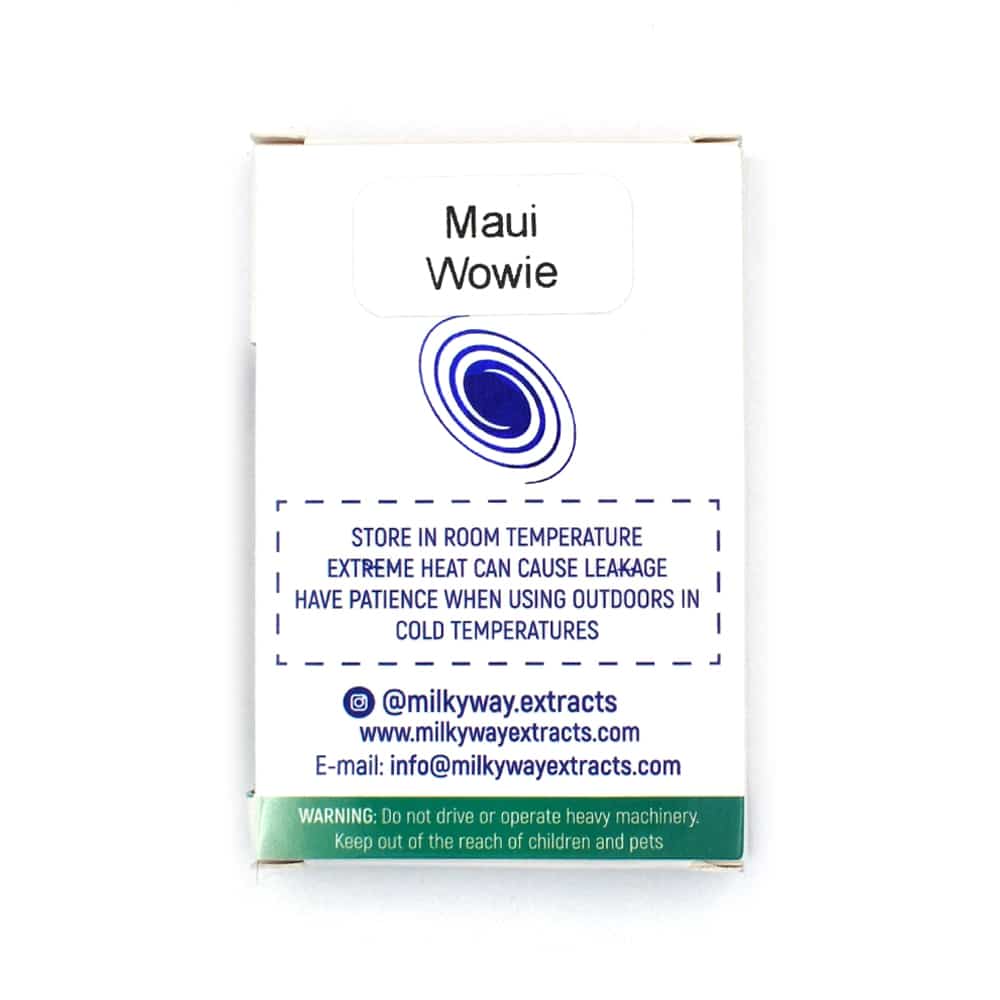 Maui Wowie
| | |
| --- | --- |
| FLAVOURS | Mango, Pine, Pineapple |
| EFFECTS | Creativity, Energy, Uplifting |
| MEDICAL | Depression, Fatigue, Stress |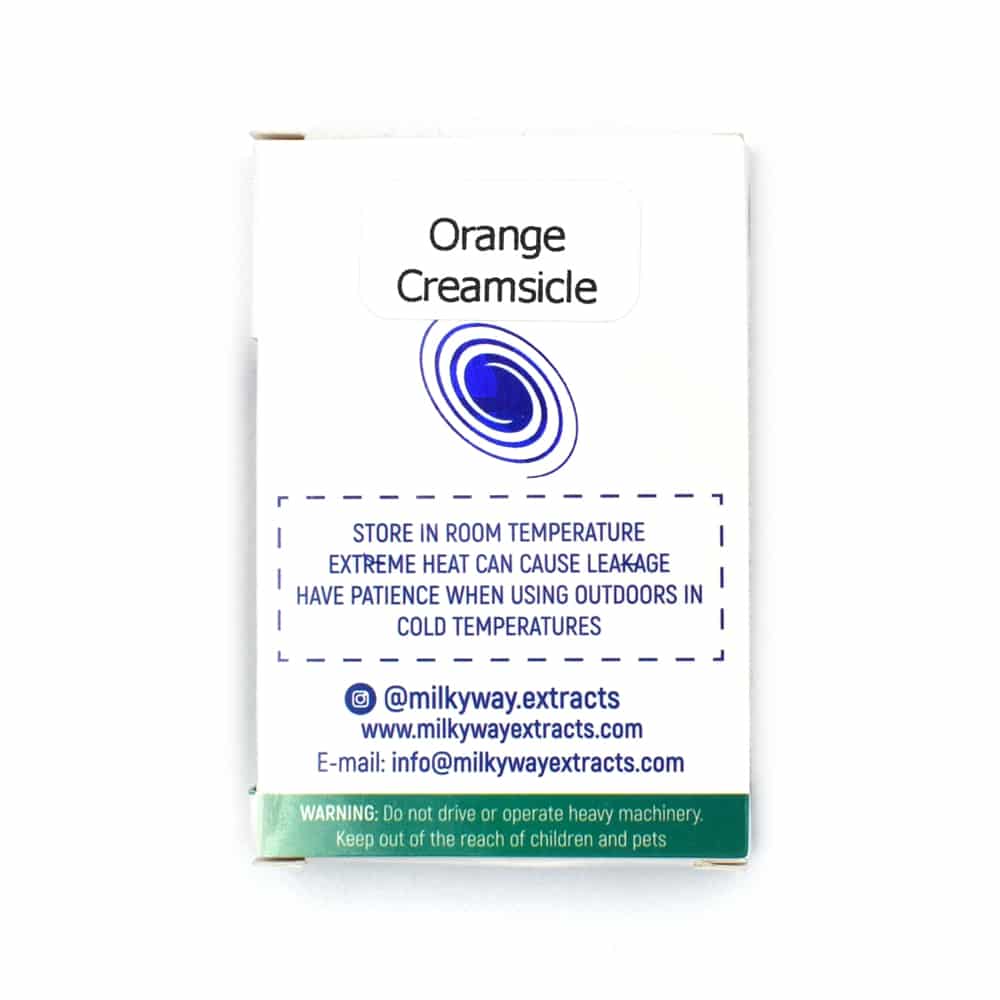 Orange Creamsicle
| | |
| --- | --- |
| FLAVOURS | Orange |
| EFFECTS | Creativity, Euphoria, Uplifting |
| MEDICAL | Depression, Fatigue, Stress |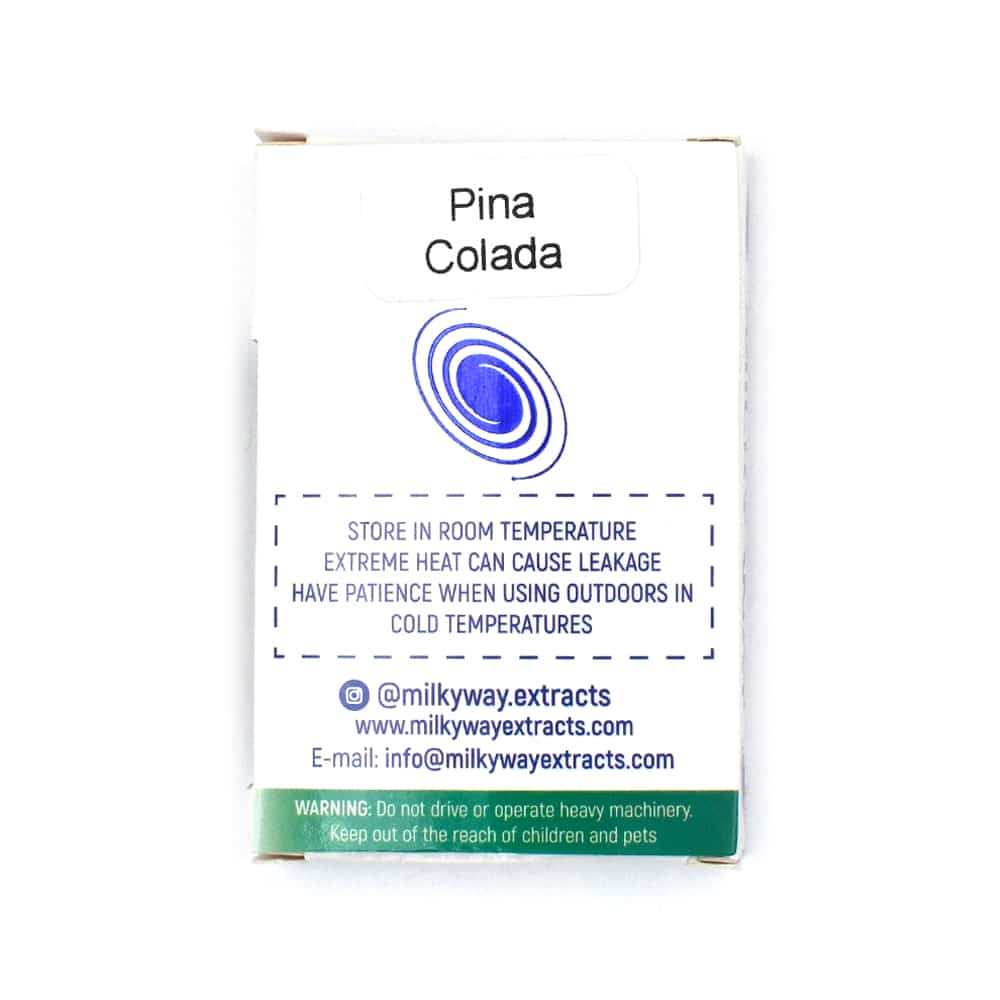 Pina Colada
| | |
| --- | --- |
| FLAVOURS | Coconut, Pineapple |
| EFFECTS | Euphoria, Relaxation, Uplifting |
| MEDICAL | Anxiety, Depression, Stress |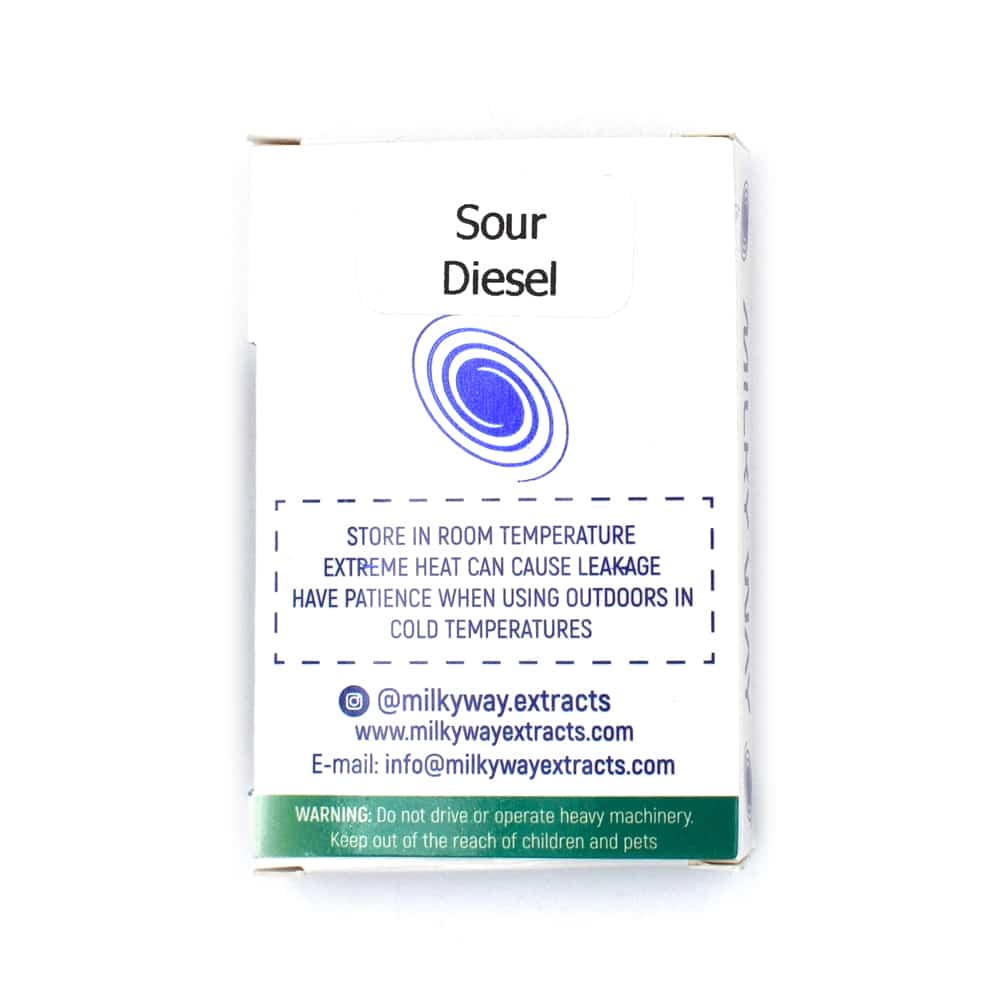 Sour Diesel
| | |
| --- | --- |
| FLAVOURS | Earthy, Diesel |
| EFFECTS | Energy, Euphoria, Uplifting |
| MEDICAL | Depression, Fatigue, Pain, Stress |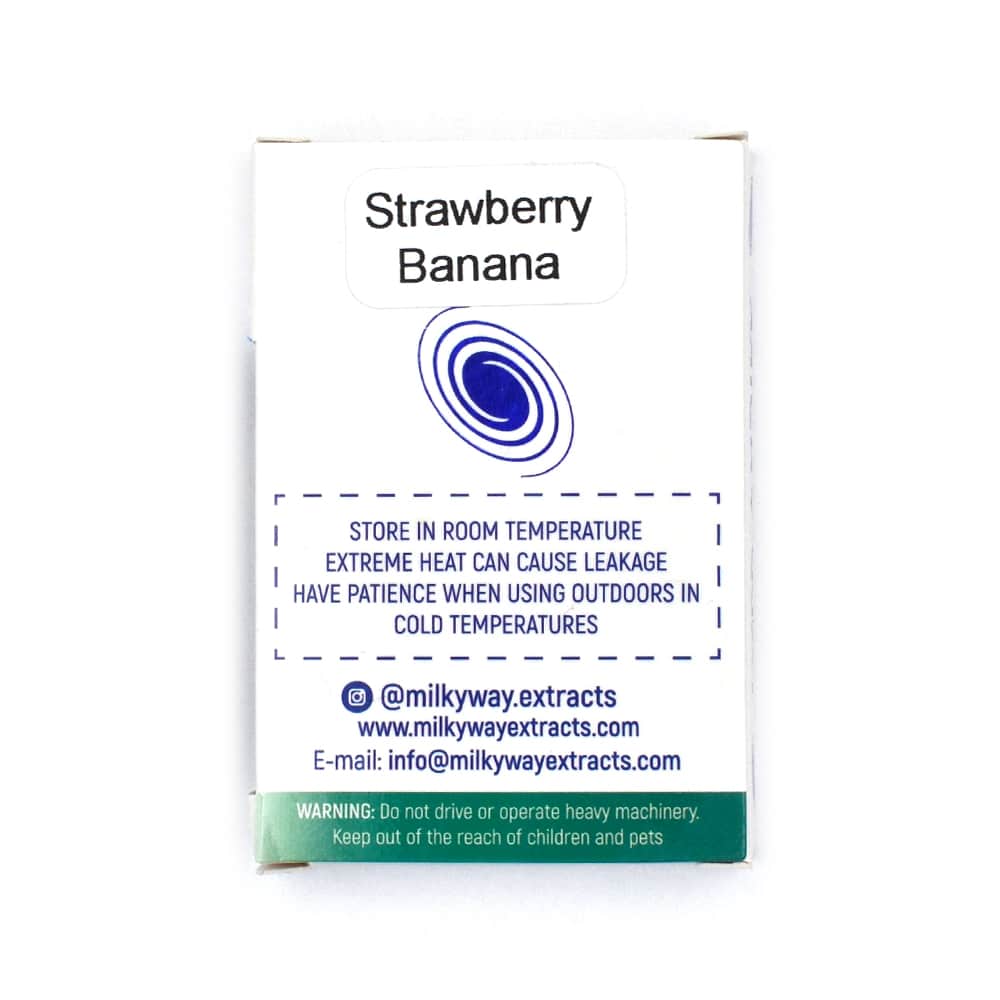 Strawberry Banana
| | |
| --- | --- |
| FLAVOURS | Banana, Strawberry |
| EFFECTS | Creativity, Relaxation, Uplifting |
| MEDICAL | Anxiety, Depression, Fatigue, Stress |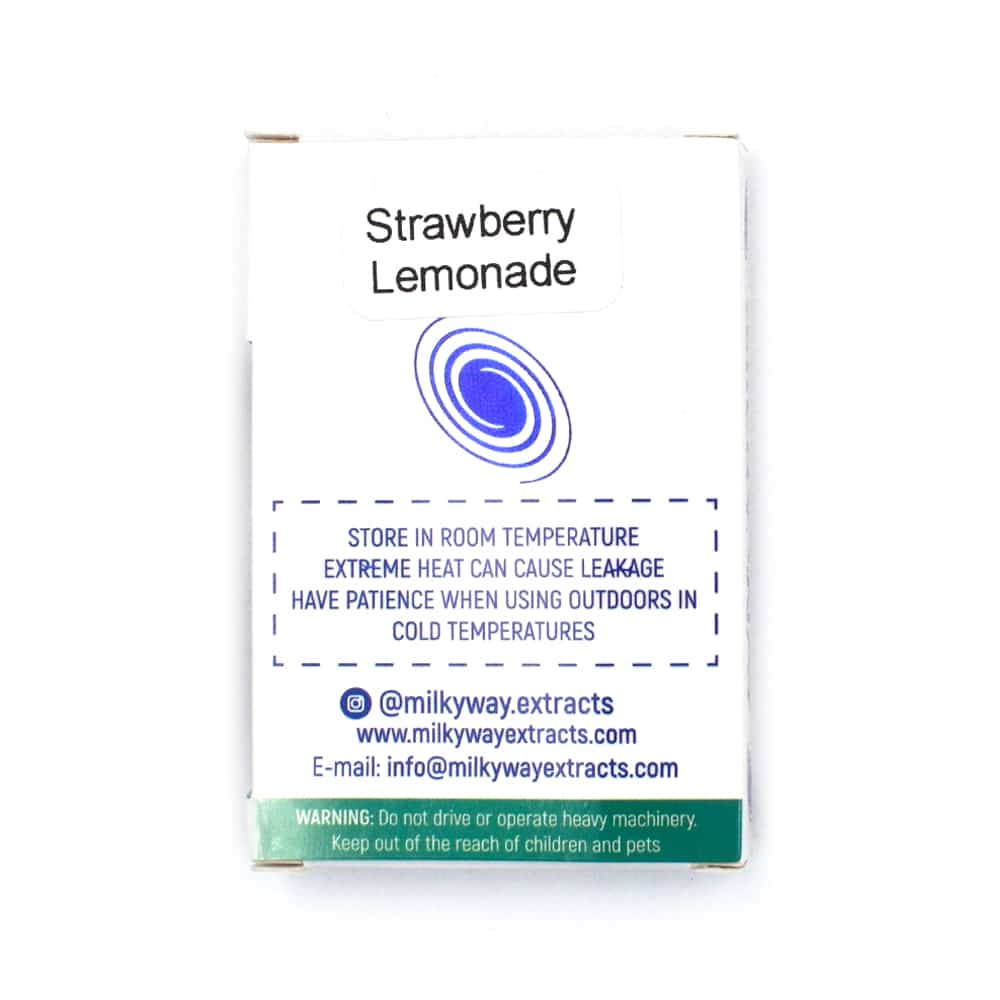 Strawberry Lemonade
| | |
| --- | --- |
| FLAVOURS | Lemon, Strawberry |
| EFFECTS | Euphoria, Relaxation, Uplifting |
| MEDICAL | Depression, Fatigue, Stress |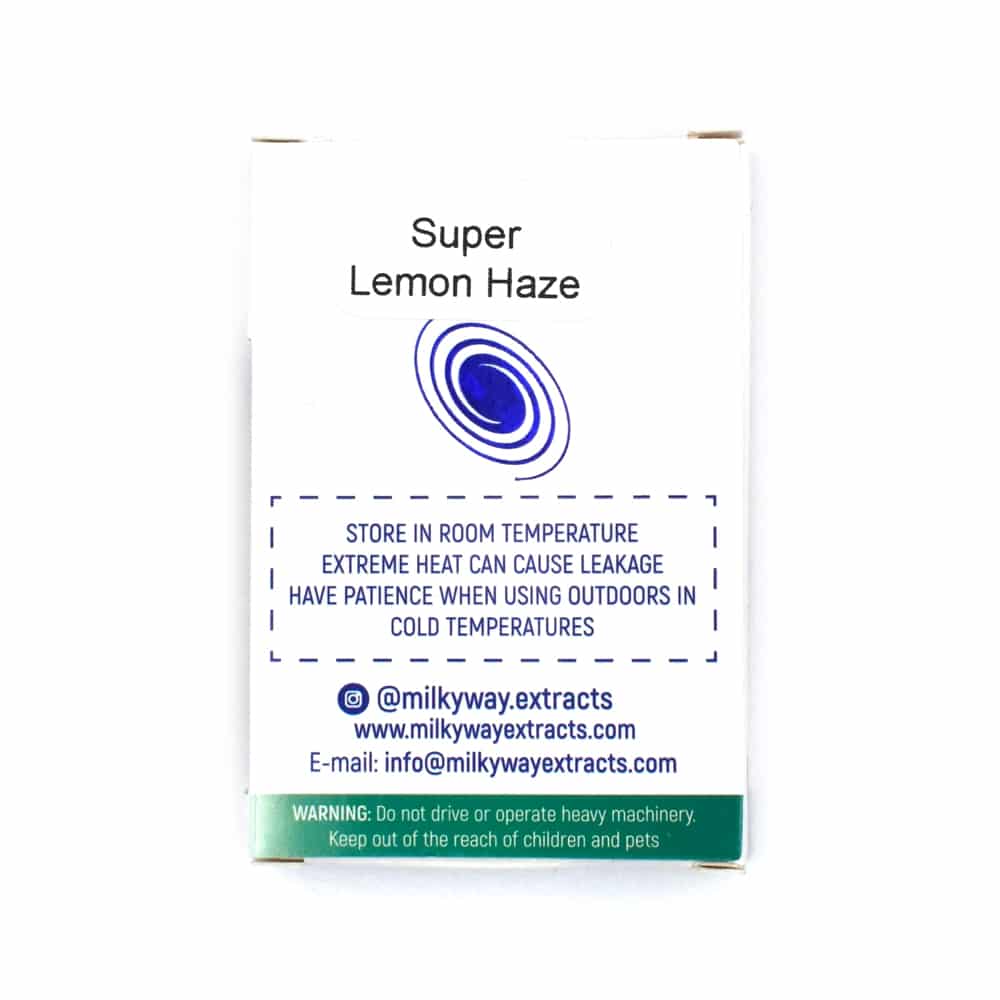 Super Lemon Haze
| | |
| --- | --- |
| FLAVOURS | Lemon, Sweet |
| EFFECTS | Energy, Relaxation, Uplifting |
| MEDICAL | Anxiety, Depression, Fatigue |
| | |
| --- | --- |
| BRAND | Milky Way Extracts |
| STRAIN | Alaskan Thunder Fuck, Aloha Punch, Banana Kush, Banana Runtz, Blood Orange Kush, Blue Dream, Blue Widow, Blue Zkittlez, Cantaloupe Haze, Do-Si-Dos, Ekto Kooler, Gelato, Golden Pineapple, Gorilla Glue #4, Grand Daddy Purple, Grape Ape, Green Crack, Jack Herer, King Louis XIII, Lemon Skunk, Limoncello, Mango Kush, Maui Wowie, Northern Lights, Orange Creamsicle, Pina Colada, Pineapple Express, Purple Kush, Skywalker OG, Slurricane, Sour Diesel, Strawberry Banana, Strawberry Lemonade, Sunset Sherbert, Super Lemon Haze, Tangerine Dream, Watermelon OG, Wedding Cake, Wifi OG |
| THC PERCENTAGE | 90% |
| NET WEIGHT | 1 gram |
| DIMENSIONS | 5.5cm x 9cm x 1cm |
| | |