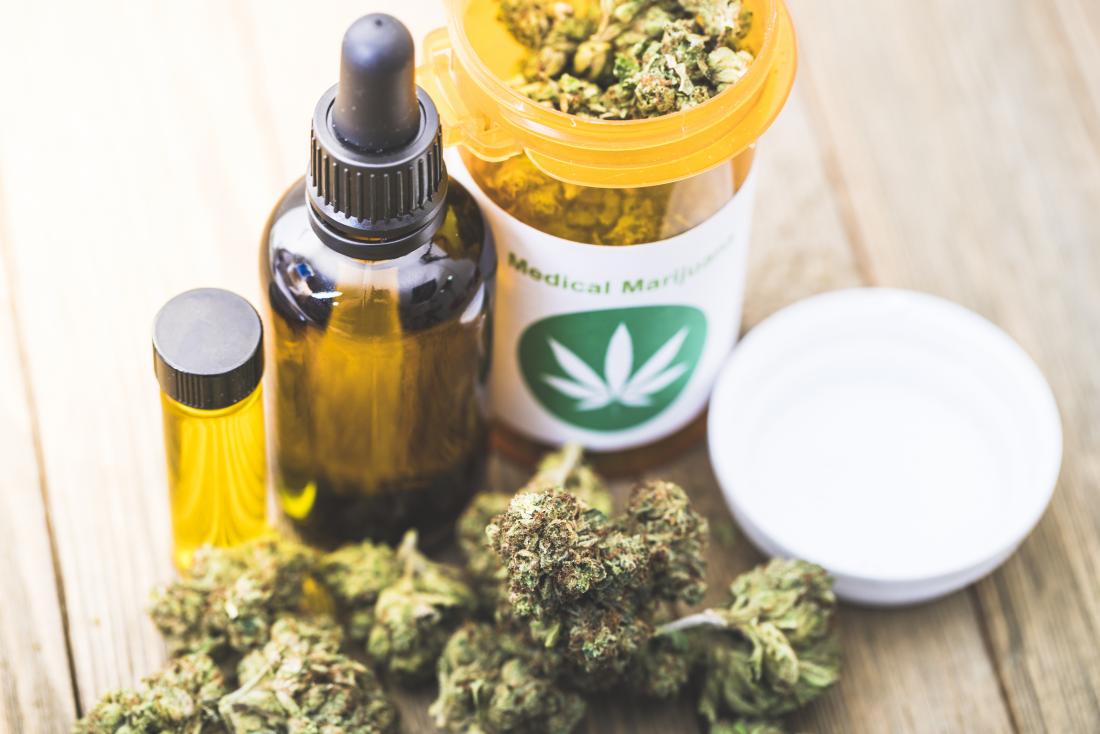 Cannabis Strains for Pain Relief! Cannabis is now more prominent than ever, especially in USA. Where you can find all kinds of weed stores and even buy weed online for quick and efficient delivery. Some users use cannabis simply for the enjoyable recreational effects it produces. But it also has a wide range of medical uses which make it beneficial for people with all kinds of health issues. While it's commonly use for things like reducing anxiety and improving sleep. The most popular medical use for cannabis is for reducing pain. So what are the best cannabis strains for pain relief?
Pretty much any marijuana strain can have a helpful effect when it comes to relieving pain and reducing inflammation. Indica strains are well know for the potent, relaxing body high they give users. Sativa strains, while not quite as sedating, can still be helpful for giving you a soothing body buzz that takes your pain and physical distress away. As such, buyers have tons of choices when it comes to strains to use for pain management.
Usually, it only takes a small amount of weed to relieve pain, although some strains are stronger than others. High-THC strains are more potent whereas high-CBD strains are renown for their medical benefits. With so many strains, you might even want to consider which one's the most enjoyable to smoke. Here are some of the best marijuana strains for pain relief to choose from.
Tuna Kush
Tuna Kush gets its name from its powerfully pungent stench, giving off scents of tuna. Luckily, the effects are just as potent. Tuna Kush can rapidly put you into a deeply relaxed state both mentally and physically. You'll feel euphoric and calm, although you should also expect to get the munchies and start to feel extremely sleepy.
It's one of the best marijuana strains for users who need fast-acting and powerful pain relief. But be warn, it has a reputation for being a strong strain and beginner users may find it a little overwhelming.
Nuken
Nuken is a popular indica-dominant strain that's make by crossing Kush with God Bud. The result is a strain that's perfect for relaxing the body. Nuken will ease your whole body of any pain and tension without the overpowering sedating effects. As such, you can use this strain for pain relief without feeling too tired.
It also has an earthy taste with hints of marshmallow and banana, making it particularly enjoyable to smoke or vape. All in all, this is one of the best marijuana strains for pain relief by far and also provides one of the best recreational highs.
Romulan
Romulan is an ideal strain for therapeutic pain relief. Smoking a little of this will make users feel happy and blissful while also providing an all-over, tingly body high. Along with its musky, pine taste, Romulan is one of the best strains to use.
It's best for nighttime use as it'll make you feel incredibly relaxed, although the effects are smooth enough to not be too overpoweringly tire. It can also help with pain, stress, insomnia, and various other issues.
Violator
Known for its lingering, spicy taste and powerful indica effects. Violator is a fantastic choice of strain for anyone looking to tackle pain. The high is super relieving. Taking all of your stress away while also giving you a tingly body high to counteract all kinds of pain and inflammation.
You won't need a lot of Violator for pain relief, and due to the strong effects. You may end up feeling incredibly relax and couch-locked. However, this makes it perfect for those who need strong analgesic effects and a high that takes their mind off everything.
Black Diamond
Black Diamond is another favorite strain for many medical users who need pain relief. While it will leave you happy, relaxe, and pain-free. It also has some stimulating effects which make it great for kicking back and enjoying all kinds of activities like watching TV shows and listening to music.
It also has a rich, berry, wine-like taste which makes every hit enjoyable. In addition to tackling pain and inflammation, Black Diamond can also help with depression, stress, and insomnia.
Rockstar
Rockstar is an indica-dominant hybrid with a ratio of around 30% sativa to 70% indica. As such, it's a brilliant strain for users who want soothing physical relaxation along with some mild mental stimulation. Rockstar will swiftly put you into a happy and euphoric state while easing your body of pain.
It can help with all kinds of pain and physical distress, from chronic, nagging conditions to general aches and strains. Many users also use Rockstar to ease their stress and insomnia. It's a great choice of medical strain for those who want relaxation without being too tire.
Blue Dream
Blue Dream is an extremely popular strain for both medical and recreational use. It's a sativa-dominant hybrid that's know for its particularly uplifting effects, making users feel gleeful and stress-free. However, it also comes along with a soothing and tingly body high which is perfect for relieving pain and physical tension.
The stimulating sativa effects mean that this strain will keep you alert and focused while still relaxing your body. As well as pain, it also helps with stress, depression, fatigue, and headaches. Making it one of the most well-rounded medical strains out there. Plus, with a sweet blueberry taste, it's always a pleasure to smoke.
Gorilla Glue #4
Also known as GG4 or Original Glue, Gorilla Glue #4 is a strain with a balance of both indica and sativa genetics. Despite its status as a hybrid strain, it's widely know for its intensely powerful indica effects. Gorilla Glue #4 will leave you feeling incredibly relaxed and glued to the couch, hence its name.
GG4 is perfect for users who need strong pain relief for chronic conditions, but it'll also help with everything from mild headaches to muscle aches. It's also a good strain for de-stressing at the end of the day and helping users with insomnia get to sleep. If you want a powerful marijuana strain for pain relief, Gorilla Glue #4 is one of the greatest choices.
Zombie Kush
Zombie Kush is an interesting indica strain which offers a smooth and wavy body high that works great for counteracting pain. The strain has won multiple awards thanks to its enjoyable and powerful effects, which will make you feel extra happy, relaxed, and blissful.
In addition to being a fantastic strain for pain relief, Zombie Kush is also great for stress, insomnia, depression, loss of appetite, and many other issues. It also has a flavorful taste with hints of earth and berries. If you want an enjoyable pain-relieving strain, then Zombie Kush is another one of the best choices available.
Chocolate Kush
Smokers and vapers who like to savor the flavor of their weed will be enamor with Chocolate Kush. It's renown for its rich aroma and taste which gives off hints off chocolate and coffee. The effects are also extremely enjoyable. Chocolate Kush will put you in a state of deep euphoria while soothing your body all over.
Although it's an indica strain, many users also report feeling uplifted and mentally stimulated under the influence of Chocolate Kush. However, it soon gives way to deep relaxation. The high can be overpowering for some, and the strain was once ranked as the 7th strongest strain in the world by High Times.
White Widow
White Widow is an iconic strain with a legendary reputation. Known as a favorite for many cannabis lovers worldwide, White Widow is a potent strain with trichome-packed buds which will swiftly hit you with an incredible high.
White Widow has a great balance of indica and sativa effects. When it first hits you, you'll feel happy, euphoric, creative, and mentally uplifted. The relaxing body high gradually creeps in, putting your body at ease and relieving all kinds of pain and tension. It can help with pain, inflammation, stress, depression, and many other medical issues. Thanks to the uplifting effects, you can also enjoy it at any time of the day without feeling too sedated.
Blackberry Kush
Blackberry Kush is a colorful and aromatic strain packed with trichomes. Many users love it for the sweet blackberry taste, but it's also well-renown for the sensational indica effects it produces. If you just want to kick back, relax, and let your body be taking over by a pulsing body high, Blackberry Kush is a brilliant choice of strain.
You'll feel completely at ease while it relieves your mind of any stress and relieves your body of pain. It's also know for making users hungry and sleepy. It's great for tackling pain, but also one of the best strains for insomnia as well as being great for stress, anxiety, and depression.
Fruity Pebbles
Fruity Pebbles, also known as Fruity Pebbles OG, is a hybrid strain with a balanced ratio of around 55:45 indica to sativa. It crosses multiple different strains to result in a unique hybrid mix that gives you a calming and blissful body high along with mentally invigorating effects.
Users will enjoy smoking Fruity Pebbles for the delicious taste with hints of sweet strawberry, orange, and lemon. The sativa effects will heighten your senses and make you happy and giggly, making it perfect for use as a social strain. Meanwhile, its indica side will deliver an all-over body high that takes away any kind of physical distress and leaves you feeling nicely soothed. It's a highly popular strain and one of the best marijuana strains for pain relief.
Berry Nukem
Berry Nukem is a hybrid cross between two popular strains- Blackberry Kush and Duke Nukem. Blackberry Kush is a powerful indica know for its smooth body high and ability to help with all kinds of medical conditions from chronic pain to ADHD. Meanwhile, Duke Nukem is a strain know for its invigorating, mood-uplifting effects.
By mixing these two strains, you get a strain that'll swiftly relieve your pain while also making you feel happy, uplifted, and mentally focuse. You can enjoy this one during the daytime and get the benefits of pain relief while still feeling alert. It also has a great taste that goes down well whether you smoke it or vape it. It's a strain well worth trying for anyone.
Headband
Headband is a hybrid strain make by crossing OG Kush and Sour Diesel, two worldwide favorites. It's a mostly indica strain with a ratio of around 60:40, although its sativa genetics will also give you some nice, mood-boosting effects.
Smoking Headband will quickly make you feel happy, focused, and creative. It's ideal for counteracting mood disorders and for daytime use. The indica effects will soon come through, giving you a nice tingly body high that's perfect for anyone who needs relief for pain, inflammation or general aches and strains. All in all, it's a great marijuana strain for pain relief while also helping with a range of other conditions and giving you an overall enjoyable high.
Conclusion
Marijuana is a great natural remedy for pain relief. All you need to do is smoke or vape these strains and you'll quickly feel the powerful pain-relieving effects of THC and CBD. While these are 15 of the best marijuana strains for pain relief, there are plenty of others to check out, and you can view a range of cannabis strains available to buy online.
Other products are also available. If you want an alternative method for consuming cannabis and tackling pain, you can also try concentrates, edibles, vapes, and more. All of these products are legal for adults to buy. And you can get them deliver directly to you safely and discreetly anywhere in USA.