The 7 Best Sativa Strains for Energy and Productivity In 2021
When visiting any dispensary for cannabis products, you will have to decide whether to buy an Indica, Sativa, or a hybrid. You make this decision based on what you want to achieve with it. Each of these distinct strains has different effects on the body, the reason why you need to make the right decision.
If looking for the best strains for energy and productivity, you are better off choosing pure Sativa or Sativa-dominant cannabis strains. In this post, we will be looking at the best Sativa strains for energy and productivity. To know more about the effects of Sativa vs Indica, visit our previous post, where we provided all the information you need.
The Best Sativa Strains for Energy 2021
In this section, we will be focusing on the best weed strains for energy. We have presented the 3 best Sativa strains for energy, which you can easily buy from a dispensary.
Sour Diesel is a hybrid cannabis strain that is Sativa-leaning, with an 80% to 20% Sativa to Indica ratio. As a result, it highly exhibits the Sativa characteristics, and its effects are mainly those of Sativa. This is a popular strain among experienced smokers for its high potency.
Sour Diesel is among the best strain for energy. Stoners have reported a boost in energy that helps them handle many other activities of the day. You become more productive and focused when going about your daily routine. However, you cannot depend on marijuana for the energy you need to do all your tasks. Some of them are better handled with a sober mind.
Lemon Haze is one of the most popular energy-boosting strains on the planet. It is also highly potent with a THC value of about 25%, resulting from a cross of Lemon Skunk and Super Silver Haze. As the name suggests, this strain has a lemony flavor profile more than any other marijuana that gives you energy.
Lemon Haze is a two-times Cannabis Cup winner, both in 2008 and 2009, which can give you an idea of its potency and effects. This is not the kind of marijuana that we would recommend to newbies. It is associated with a strong head high best for daytime energy. For a sense of euphoria and mood boost, begin your day with a few puffs of Lemon Haze.
Quantum Kush is an extremely potent Sativa-dominant cannabis strain with a high THC level of about 27%. This strain is aromatic and flavorful, featuring a sweet and earthy taste. Its genetic profile consists of 75% Sativa and 25% Indica, resulting from a cross between Sweet Irish Kush and Timewreck strains.
Quantum Kush is recommended to the experienced stoners who need a high level of relief. Its head high effects hit fast and hard, making you more energetic and euphoric. That makes it one of the energy marijuana strains that you can take in the morning. But it is not the best weed for energy if you are to do tasks that require attention.
Best Strain for Productivity
Marijuana can be paired with many activities of the day. There are those strains for socializing, sleeping, watching TV, etc. In this section, we will look at the best strains for productivity. You can consider any of the best Sativa strains for productivity on our list below. These, however, might not be the strongest Sativa strains, but they are the best for high productivity.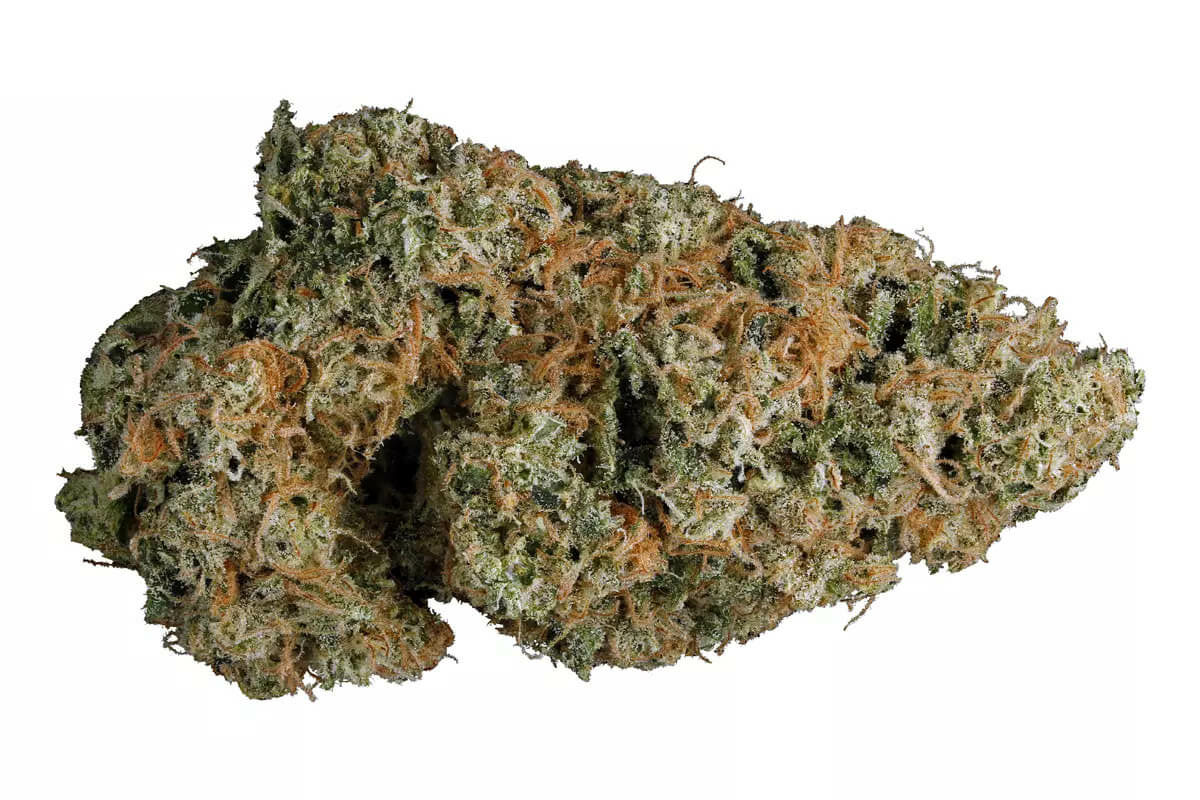 Death Star cannabis strain is a cross between Blue Dream and Tahoe created by Palomar Craft Cannabis. The strain boasts an average THC level of 16%, but this can be as high as 21%. It is ideal for both medicinal and recreational use because of the mild potency.
The flavor profile of Death Star features zesty lemons with notes of berries and flowers. It is one of the best Sativa strains for energy that will help you get your work done quickly. It induces a rush of energy into your system, making you more optimistic and prepared to tackle anything you are tasked with.
This cannabis strain is named after an activist, Jack Herer. Mysteries surround its origin, but the popular belief is that it is a cross of Haze, Northern Lights #5, and Shiva Skunk. Being a nine times Cannabis Cup winner, you can expect this marijuana strain to be popular throughout the US.
Jack Herer is a Sativa-leaning strain with a THC value of between 18% and 23%. It has a scent of citrus fruits such as lemon and orange, but with tones of dank pines. When smoked, it quickly produces a calming head high with a boost of energy that spreads to all body parts. You are likely to get more optimistic and creative to handle any task ahead of you. That is why it features on our list of best Sativa strains for energy.
Super Lemon Haze is a cross between Super Silva and Lemon Skunk and a two-times winner of the High Times Cannabis Cup. This Sativa-dominant strain has a high THC level of about 22%, making it inappropriate for novice stoners. The flavor and aroma are citrusy, inherited from its parents.
This is one of the best strains for productivity because it is energizing and leaves users euphoric. For any activity that requires a boost of energy, consider taking a few puffs of Super Lemon Haze. But you also need some snacks on standby because of the hunger that follows.
Durban Poison is a pure Sativa strain originating from South Africa and boasts a high THC value of up to 25% and is famous worldwide for its sweet aroma and energetic and uplifting effects. It was brought to the US in the 1970s by a weed hunter, Ed Rosenthal.
Durban Poison is also one of the best Sativa to wake up and have energy for the day. You won't ask how to stay awake while high because this strain keeps you on your feet. It is not associated with couchlock. It is best paired with a busy day involving outdoor activities such as hiking.
However, not all activities require high-energy weed. For instance, studying while high may not give you the best knowledge you need. Such tasks that engage the brain and need high concentration to grab the concept are best done when sober.
Best Weed Strains for Energy at The Lodge
The Lodge Recreational Dispensary has the best weed strains for work. You can pair any task with specific Sativa strains to help you fight fatigue and loss of energy. With the right product at The Lodge, you will get that increase in energy you need to go through the day.
Visit any of our stores for the best strain for energy. We always have good deals and discounts to help you save money while bagging your best Sativa strains for 2021. You only get the best quality strains for energy and productivity when you visit The Lodge Recreational Dispensary in Los Angeles, California. We have a full menu of cannabis strains and cannabis-infused products, and we are always at your service.